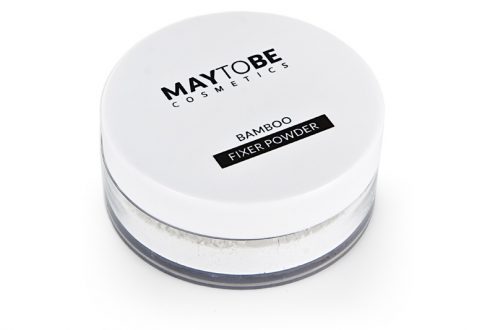 People with oily or combination skin should definitely try rice powder (appropriate for combination and normal skin, very delicate) or bamboo (highly mattifying for oily skin). The market has filled with plenty of rice and bamboo powders. On which should you decide? We will discuss the most popular transparent powders.
1. Powders from INGRID – are affordable and very effective. Brand offers two types of powders. Rice was released in pressed version and for its application necessary is powder brush. On the other hand, bamboo powder has loose form. It can be applied with a brush or other applicator. Powders have really nice packagings and guarantee great make-up finish in affordable price. The only drawback is that in the composition can be found preservatives and chemical substances.
2. Essence – white and pressed powder Absolute Matt with proven effectiveness. The favourite of many bloggers and vloggers. It allows mattifying of skin for long hours. Unfortunately, consists many clogging substances.
3. Paese is a brand, which a bit more care about the composition of its products. Two loose powders released by the brand have much shorter and safer composition. They have content of small amount of preservatives and ingredients with clogging properties. White powders released by Paese are of better quality and provide matte effect for longer. Good news is that they do not contain any parabens. Price of these cosmetics is a bit higher on this account.
4. Much more affordable alternative for Paese products are those from MAYTOBE – they have similar composition, are deprived of talc and parabens, while their price is lower. This brand has in its offer two types of loose powders (rice and bamboo) as well as one version of pressed powder (rice). These are of high quality and perfectly mattify skin for several hours. Bamboo powder will provide matte even for 12 hours. While the rice powder will require few adjustment during the day (that maybe the cause for the compact version of the powder, which you can carry around in your handbag).