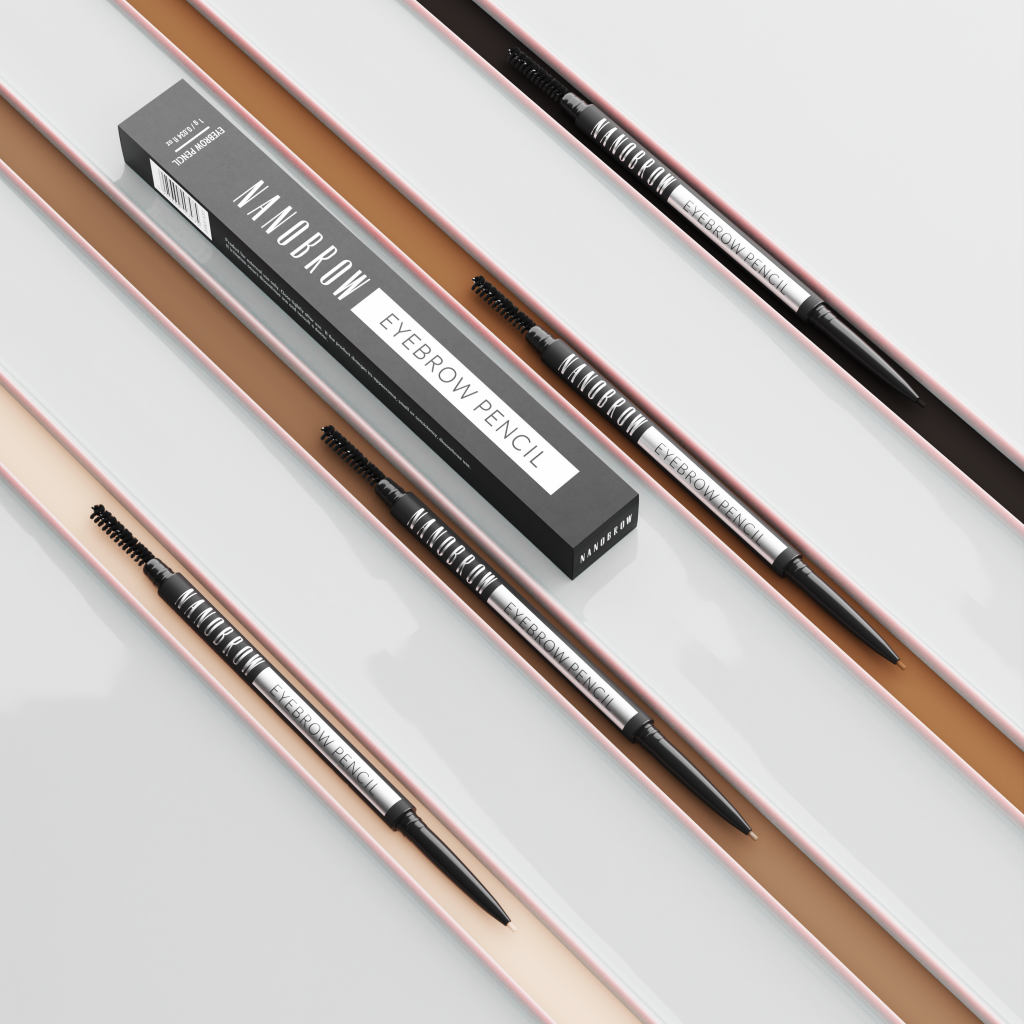 Professional Nanobrow Eyebrow Pencil – the real beauty of your brows
How to get perfect eyebrows? All you need is a long-wear and precise product. We present you with Nanobrow Eyebrow Pencil that will bring out the real beauty of your arches.
How to do your eyebrows with a pencil?
Wondering how to colour your brows so they can look stunning? Perfectly mapped and even brows don't have to be a challenge. See how to do it the easy way:
Step 1. Choose the right shade of your eyebrow colour.
Step 2. Create a desired eyebrow shape.
Step 3. Fill in the created shape with colour.
Step 4. Accentuate the lower edge and brow tails more strongly and blend the upper parts.
Step 5. Brush through your brow using a spoolie brush.
Nanobrow Eyebrow Pencil – professional and refined
Looking for a professional eyebrow pencil that will create remarkable brow styling for any occasion? Meet the precision Nanobrow Eyebrow Pencil! The four intensely pigmented shades will match every woman, no matter their eyebrow shape and colour.
The automatic Nanobrow Eyebrow Pencil is equipped with a lead of the right hardness so it doesn't have to be sharpened. It will be ready to use every time you pull it out of its case. It will easily camouflage every sparse area, creating non-cartoonish tridimensional effects. Nanobrow Eyebrow Pencil will give you fluffy, thick and stylish brows.
Nanobrow Eyebrow Pencil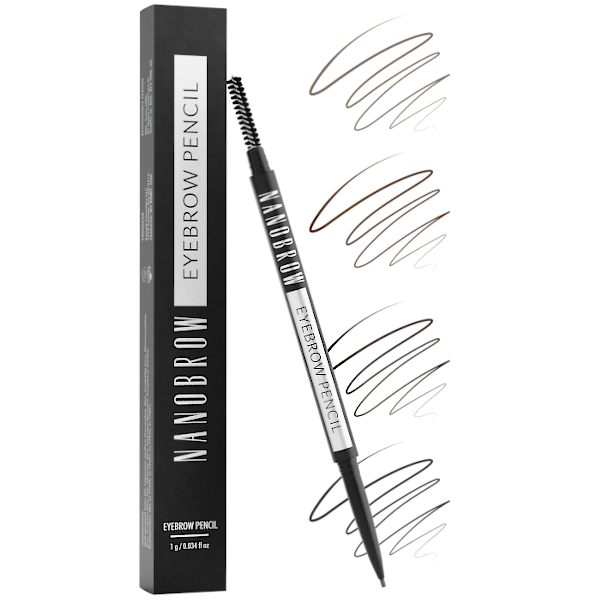 Product available in colors:
Be trendy with Nanobrow Eyebrow Pencil!
The innovative Nanobrow Eyebrow Pencil lets you do your makeup with any technique. It's fantastic for styling eyebrows with a feather method, defining the upper and lower edges or filling entire arches with colour if necessary. The precision applicator draws a fantastic brow shape and you will be mesmerized by the shine of your eyebrows.
If your arches are too thin or patchy, this brow pencil will definitely appeal to you. Nanobrow Eyebrow Pencil is of the perfect hardness and it's able to lock your hairs in place all day long. It's comfortable to use and ensures long-lasting performance – your makeup will survive under any conditions. You will always get precise and natural results!
Which eyebrow colour to choose?
Well-defined eyebrows are the basis of great makeup. By using a brow pencil you can map out their correct shape and soften your facial features and bring out your eyes at the same time. A good brow pencil should be handy, anti-smear and smudge-free. The professional Nanobrow Eyebrow Pencil will highlight your beauty and match your skin colour.
Women with fair hair should pick a shade that is two tones darker than their colour. Brunettes are advised to go for a little darker shade so their arches don't end up looking grotesque. Last but not least, redheads will be able to accentuate their beauty with a warm-toned pencil whereas consumers with black hair – light browns.
How does Nanobrow Eyebrow Pencil work?
Nanobrow Eyebrow Pencil is a product with a very attractive price-to-quality ratio. It gained recognition all over the world.
See how Nanobrow works:
draws very fine lines that imitate real eyebrow hair,
fills in entire arches with a beautiful colour,
works for makeup done with any technique,
suits every woman,
camouflages gaps and patches in eyebrows,
ensures always precisely-shaped eyebrows.
Visit www.nanobrow.us and learn more about Nanobrow Eyebrow Pencil!