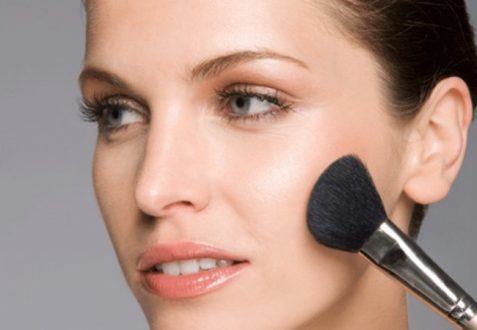 Dr Irena Eris brand creates cosmetics for women who value beauty and healthy skin. That is why a new Star Shimmer highlighter has appeared in drug stores. Not only does it make the complexion radiant but also delights with the design.
Star Shimmery highlighter has been created to emphasize the beauty of every woman. It is perfect for creating seductive evening look or subtle make up suitable for work. It gently lightens up the complexion, freshens up and provides natural shine. Do you know that dr Irena Eris highlighter can replace eyeshadows? Use the lightest shade to accent the inner corners of the eyes, skin under the browridge and lower eyelid. Apply light pink and violet shades to the upper movable eyelid, blending them properly.
How to apply Star Shimmer highlighter? Use a wide and soft brush. Stroke your cheeks with a lightening fleck so that you get the effect of natural blush. Interestingly, the product can be applied to the inner corners of the eyes, Cupid's bow, middle of the forehead and chin and the bridge of your nose. In this way you are going to lighten the skin and make lips and eyes look bigger. Remember that too much of the cosmetic will bring the opposite effect. Surely, you wouldn't like to look like those girls who have taken up a cosmetic challenge and used only lightening products in their make up.
Star Shimmer highlighter is closed in a compact box with a mirror inside. The cosmetic incorporates three colours (white, light pink and lilac) which are perfect for covering faults and emphasizing natural shine of our complexion. The highlighter can be used regardless of age or skin type. It has been dermatologically tested therefore it is perfectly safe and does not cause irritation, blackheads or pimples. One package contains 9 grams of the product.