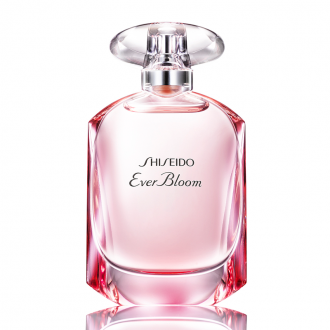 Gentleness, naturalness and freshness. This is how you can describe a new fragrance from Shiseido, Ever Bloom. These perfumes will be perfectly suitable for the seasons of autumn – winter 2016/2017. Will you love these floral notes? Be sure to try it yourself.
Ever Bloom Shiseido perfumes.
The composition of the fragrance is created by Aurelien Guichard and Marie Salamange. The perfume Ever Bloom is dominated by two accords: cyclamen and white musk. The first one, Radiance Accord is cyclamen, lotus and rose. They coat the body with fresh and sensual notes of the fragrance. The second chord is a Presence Accord, which brings to mind elegance and sophistication. We can sense the essential orange blossom, gardenia and musk. These perfumes remain on the skin for a long time and accompany us throughout the day. Perfumes Ever Bloom Shiseido brand come in a beautiful, light pink bottle. We can choose from the capacity of 30 ml, 50 ml or 90 ml.
Do you know how to choose perfumes and how to use them?
Remember that the fragrance should be selected in terms of seasons, days and occasions. Fresh and light aromas are perfect for work and summer. In the evening, in autumn and winter we can use more intense perfume. What is more, the ingredients that make up the product, should highlight your personality, image and mood. Did you know that there are such rules, which require the use of perfume in small amounts? Surely, none of you likes suffocating odours, which spread in small spaces. Therefore, it is sufficient that you spray your body only in selected places: behind the ears or on the wrists. If you want your favourite scent to remain with you as long as possible, always take the purse size atomizer with you. Pour your favourite perfumes into it and use it as often as you need. Just make sure you follow the above rules.