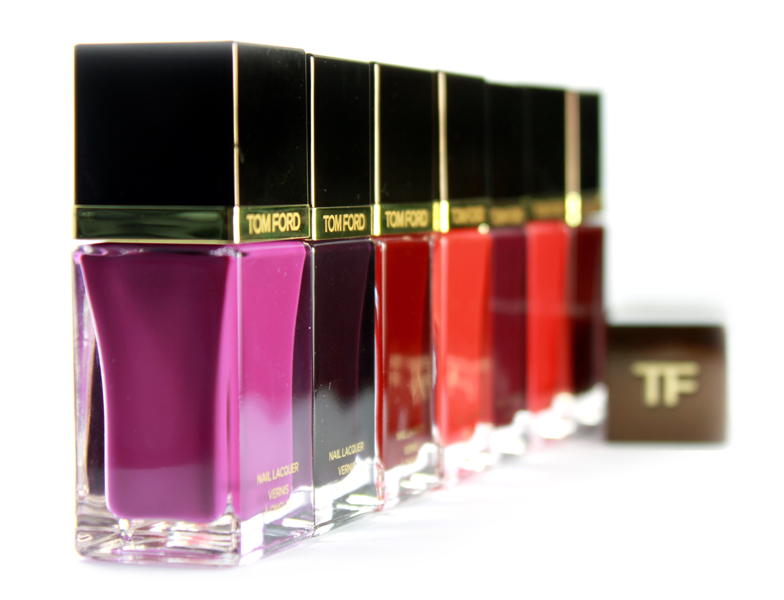 Well-taken care of hands and evenly filed nails? For the perfection you lack trendy nail polish. This season is all about dark and intense colours. Such look was also proposed by Tom Ford. Have you met Nail Lacquer yet?
Tom Ford's brand has in its offer 18 nail polishes. These are natural colours (beige, pink) and dark shades (burgundy, violet, black). All products provide gloss and perfect coverage. They are resistant to damages, do not chip or tear off. On top of that, precise brush makes application of the cosmetic on nail plate amazingly simple. Nail polishes from Tom Ford are locked in glass bottles with black-golden tip.
How should you execute manicure with Nail Lacquer?
Prepare small workshop: bowl with water and soap, towel, wooden stick to push back cuticles, glass file, electric file, top coat and base. Remove old nail polish with nail polish remover containing natural ingredients. Next dip the fingers in water and push back cuticles with wooden stick. Remember to not cut them, because this way you can only weaken nail plate and lead to inflammations. Dry hands and wipe nails with cleaner. File edges with glass file and provide nails with the shape best for your fingers and hands. With electric file smoother nail plate surface. First apply base and wait for it to dry. Then proceed with one or two layers of nail polish. When those will dry, fix manicure with top coat. This colourless nail polish will protect Tom Ford's cosmetics against damages.
And are you familiar with methods for removal of nail polishes?
The most popular method is use of nail polish remover. However, experienced beauticians use entirely different yet interesting technique. They apply another layer of nail polish. The product softens old manicure, so it will be easier to remove. To finish treatment apply strengthening conditioner.