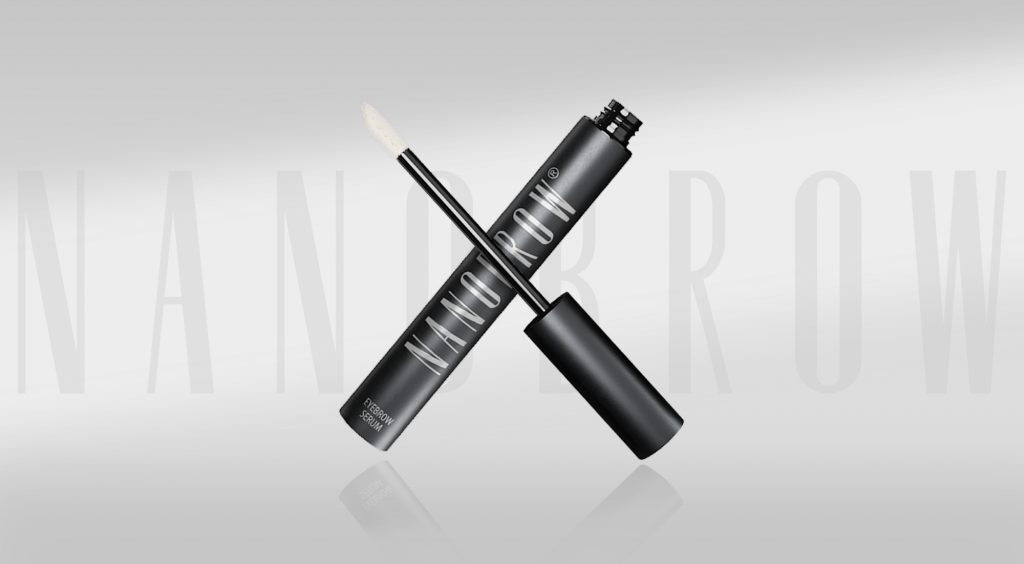 Have you been puzzling over how to make your eyebrows looking gorgeous? Are they weak and sparse? It's time to change this! Effective eyebrow care that results in getting full-looking eyebrows isn't challenging at all, providing that you use an eyebrow serum such as Nanobrow.
If your eyebrows are thin and diminishing, you should reach for a beauty product that will give your brows the care they deserve and need. By supplying eyebrows with essential nutrients and maintaining the adequate level of hydration, soon you will notice your brow ridge getting bolder and thicker.
This is a simple way to enhance the look of eyebrows – naturally and without the need to cover up some imperfections with make-up.
Good eyebrow serum
Which eyebrow serum to choose? The final look of our eyebrows – whether they will become strong and healthy – depends on the product you choose to treat them daily. Therefore, it's better to go for the best eyebrow serum that has:
as natural composition as possible including, for example, plant extracts and no parabens
a convenient applicator that facilitates precise application of the serum
a well-absorbed formula that penetrates skin and brows really fast
The truth is, the effectiveness of an eyebrow serum depends on three above-mentioned keystones. Sadly, the majority of eyebrow products are off the table due to their formula that seems to lack growth stimulating substances.
Luckily, for those who care for choosing the right product that is able to deliver dramatic results, there is Nanobrow eyebrow serum created.
Nanobrow: The perfect formula
First things first – the composition. What ingredients can be found in Nanobrow?
This is an advanced eyebrow serum which composition consists of plant extracts and a well-selected set of brow reinforcing, revitalizing and growth-boosting substances. The most important ingredients are:
arginine, which is an essential amino acid
ginseng, which is an antioxidant
soy and wheat, which make a duo responsible for inhibiting hair loss
Baikal skullcap that regenerates and accelerates eyebrow growth
panthenol that nourishes and replenishes hair with water
peptides that work like a growth stimulator.
What's important, Nanobrow eyebrow serum formula is free from parabens, silicones, colorants and aroma compounds.
Nanobrow: Applicator and consistency
The irreplaceable duet composed of the perfect formula and applicator additionally influences the way Nanobrow works. Both elements play in tune with each other so well that the application of Nanobrow is simple and takes less than a minute. This is possible thanks to:
applicator that is well-shaped and picks up the optimal quantity of the serum
consistency that is a light, well-absorbing and efficient runny gel.
Application of Nanobrow isn't complicated!
At the beginning, you have to remove make-up in order to get rid of the residues of color cosmetics that might block the serum from getting absorbed. After that, you have to pick up the serum on the applicator and spread it along both brow ridges. Even a really small portion of the serum is able to regenerate eyebrows and accelerate their growth.
Nanobrow: All-round eyebrow serum
When it comes to the effectiveness, there is no better eyebrow serum than Nanobrow. The first positive results can be noticed after 1-2 weeks of use, and the final ones are achieved after 3-4 weeks. What are the final effects?
Nanobrow eyebrow serum:
maintains the adequate level of hydration
deeply nourishes, revitalizes and rebuilds
intensifies the natural brow color and boosts shine
reduces eyebrow thinning
speeds up growth of new brow hairs
reinforces and adds body to the growing eyebrows
defines and enhances eyebrows.
The secret of Nanobrow effectiveness lies in the three above-mentioned keystones: the perfect formula, light consistency and convenient applicator. When combined with systematic use, you can expect to see your brows becoming beautiful, thick and enhanced really soon.
Product website: nanobrow.us