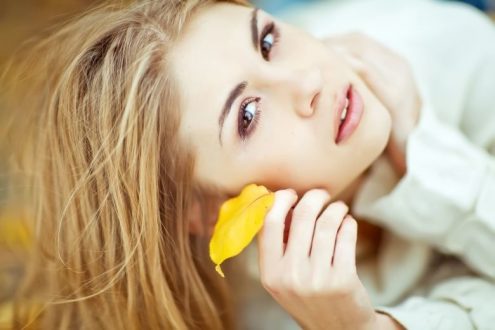 Yes, yes we know: you need a new coat, bag and shoes (the ones you have are 'so last season'). Every excuse is enough to go back home with a brand new pair of shoes. We fully understand this. However, before you set off to conquer the shoe stores, think about what your skin needs after summer. Apart from new shoes add to the list a few skin care beauty products, which your skin will gratefully welcome after your summer voyages.
Autumn will welcome you with cold and rain. Strong wind, rain, lower temperatures – your skin will have to face all these problems. Do not forget that it might be over dried after summer. Sometimes, it is unevenly pigmented, tired and has a lot of discolouration. The same happens with hair and skin of your body. The sun does not care about us gently. Now comes the time to recover. Here is your shopping list:
1. Moisturising face cream.
Regardless of whether you have dry skin, oily or combination, each skin needs moisturising, therefore, make sure to choose a good cream. Autumn cosmetic must be denser and nourish tired skin better after summer. It will work perfectly supported with natural hyaluronic acid or oil treatments.
2. Face serum.
It will support the daily care and intensify the effects of face cream. It is a cosmetic, which due to its concentrated formula, provides intensified action: reaches deeper layers of the skin than a cream, thereby effectively regenerates and renews the skin. They should be used under the face cream. Additionally, the best serums are natural, made from natural oils, enriched with good fatty acids of the omega-6 and omega-9 and youth vitamins C, E and beta-carotene.
3. Scrub and mask.
Facial cleansing is an absolute necessity, especially after summer. It is time to get rid of dead skin cells from face tired of sun exposure. A gentle scrub and a face mask with hydrating properties will work wonders on our complexion. It will not only ensure its regeneration but also improve absorption of creams. Autumn evenings with a good film or a book are worth diversifying with a nice face treatment.
4. Natural oils.
They are versatile. They can be successfully used on hair, face, body. What is more, you can add a few drops to a bath, nourish hands and feet skin and even regenerate dry cuticles around the nails. If you plan on total autumn regeneration – you cannot do without natural oils. Try coconut oil, argan or sweet almond oil.