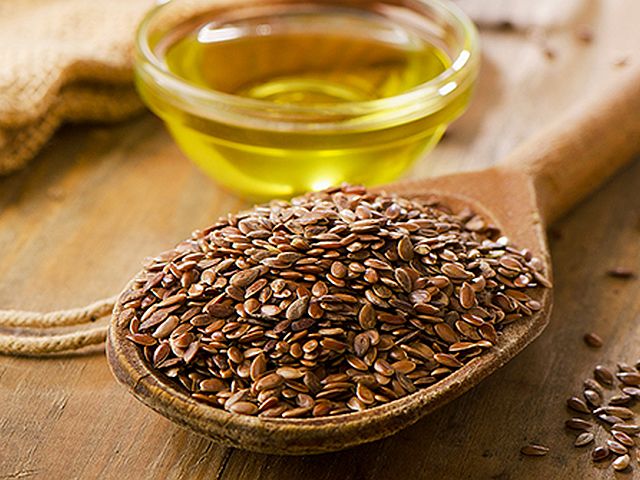 Linseed is an exceptionally precious cosmetic ingredient. Linseed oil is always cold-pressed which allows it to preserve all its health benefits. It's commonly used in organic and all-natural beauty products, and they are now enjoying huge popularity. This natural and efficacious ingredient has a positive influence on the scalp and skin.
Linseed for hair
The first good thing about linseed is that it has no problems to penetrate skin and the scalp. This means that once applied, linseed supplies all skin layers with nutrients and moisture. Another plus to mention is that using linseed gel is super easy. You have to put it on the hair and rinse after 45 minutes using lukewarm water. For better results, let the linseed gel sit on the hair overnight.
Being well-tolerated by the scalp, linseed penetrates skin deeply to bind water inside. Additionally, linseed prevents tangles which considerably facilitates brushing. This all-natural cosmetic leaves hair smooth and pleasant to the touch. Able to define curls, linseed is found useful by those with wavy and coily hair. Actually, they should use linseed on a regular basis.
Vegetable oil + linseed gel/oil makes a perfect match. Don't be afraid to combine both ingredients, or to mix linseed with other natural substances. For example, you can also use linseed as a hair rinse. Just thin linseed gel with water and pour all over your hair.
Another use of linseed depends on mixing it with coconut oil, olive oil and other vegetable oils to make your own customized hair mist. Keep moisturizing your strands with it throughout the day or apply it to damp and freshly washed hair to facilitate smooth brush glide along the hair length.
Linseed hair masks
Thanks to linseed hair masks you can prevent your hair from losing water and improve the condition of both the strands and scalp. Additionally, linseed may appear to be your ally in the fight against dandruff and psoriasis. Additionally, linseed hair masks prevent hair loss and promote hair growth. The good news is that even extremely over-processed hair, exposed to colouring and heat styling restores its health due to linseed hair mask.
Linseed for skin
Linseed is proven to have positive effects on the face skin. For example, it ensures intensive hydration and nourishment. This plant is able to visibly improve skin's resilience. What's even more important, linseed is able to defy ageing. Undoubtedly, this is a natural cosmetic serving all skin types. Linseed is a rich source of omega 3, 6, 9 acids and zinc. It cures acne, eczema and various skin inflammations, but that's not all. Linseed also contains proteins and vitamins that have a nourishing effect on the skin.
Facial linseed masks can be prepared at home and combined with other natural ingredients such as honey, egg yolk and even oat flakes. Since linseed is edible, you can also drink it. Mix it with water or fruit/vegetable juice and drink after waking up. If you want to, you can add linseed to your favorite smoothie. When it comes to linseed oil, it's proven to be beneficial for tired skin by leaving it radiant and smooth. Moreover, linseed relieves itchiness, swelling and inflammation. Also, it's proven to speed up tissue regeneration and remove wrinkles. It's antibacterial and eliminates bruising.