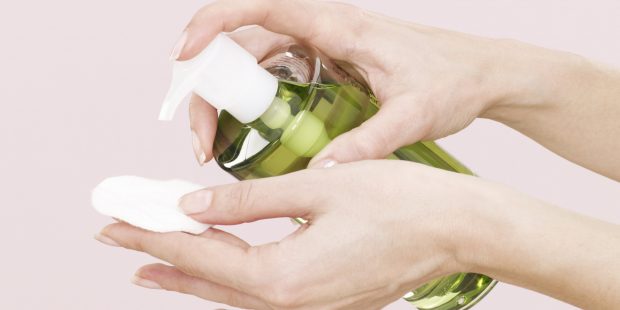 You use it every evening in order to remove your make-up and cleanse the skin. Micellar water in return, nourishes, moisturises and refreshes your face. Is it really true though? What are the properties of micellar water and what should it contain.
Beside lotions, foams, emulsions or oils, micellar water is probably the most popular make-up remover. It has light consistency, contains many natural ingredients and is perfect to remove even waterproof products. It will surely replace soap and water that could irritate your eyes and facial skin. Every drugstore offers a wide variety of micellar waters that will quickly and effectively deal with every eyeshadow, mascara or eyeliner. What is more important, they are very mild and delicate therefore, especially recommended for people with sensitive and allergic facial skin.
Do you know why micellar water is so effective? First of all, this product combines the effects of a gel, lotion, toner and an eye make-up remover, all in one. It means that it is a very universal cosmetic that will be able to remove every kind of product from your skin. Additionally, it will not only cleanse your skin of sebum and impurities but also moisturise and nourish it. What is more, micellar water will restore your skin's natural pH, take care of the condition of your skin and leave your face beautiful and healthy. Unfortunately, the only products that micellar water will not be able to deal with, are the ones with a high content of silicones and highly pigmented ones. Removing such cosmetics can become too hard and take too much time. Additionally, the results may be far from desired.
If you desire to remove your make-up thoroughly, remember about two very important matters. Firstly, a proper make-up removal, secondly, a good product content. Always use cotton pads when removing products from your skin. Damp it with a dose of your favourite micellar water and lightly press against your eyes. Hold it for a while and wait until your mascara and eyeshadows dissolve. Remember not to rub your skin too hard because you could harm and irritate it quickly. The list of ingredients is also extremely important when deciding on which one to buy. Some of them contain detergents such as Sodium Lauryl Sulfate (known as SLS). Keep in mind that these are not recommended to use on a sensitive or problematic skin. The substances that are used in order to remove your make-up as well as those responsible for treating your skin are: hyaluronic acid, plant extracts, panthenol, castor oil.