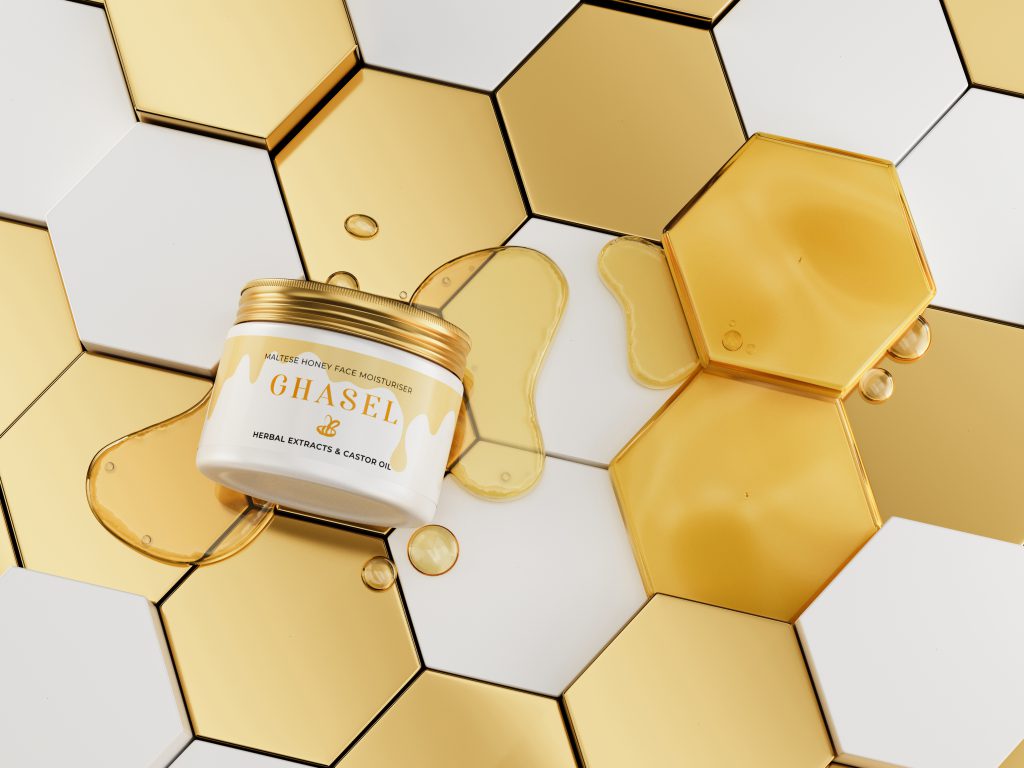 Prevent Signs Of Skin Aging With Ghasel Maltese Honey Face Moisturiser!
Ghasel Maltese Honey Face Moisturiser combines the finest ingredients with concentrated Maltese honey. Daily morning and evening application delivers 24-hour hydration. It works for all skin types, including dry, sensitive and allergy-prone skin.
The pure and natural ingredients provide this unique moisturizer with immediate and long-lasting benefits, leaving your skin looking stunning, youthful and radiant.
Prevent skin aging with Honey Face Moisturiser
This unique face cream provides a powerful dose of hydration and nourishment. The result? A smooth and healthy complexion with a radiant skin tone that looks better than ever!
The unique formula of the moisturizer contains top-quality ingredients that help retain the skin's natural moisture, leaving it soft and supple. The luxurious Maltese Honey Face Moisturiser is a day and night skin care essential.
The unique formula of Ghasel Face Moisturiser
This face cream is a real miracle worker. Maltese honey is the most important ingredient, equipped with strong anti-inflammatory and antibacterial properties. It combats acne and blemishes and its anti-aging formula minimizes wrinkles and fine lines and prevents new ones.
Shea butter is a natural emollient, preventing moisture loss. It is the best ingredient for preventing signs of aging. It leaves the skin smooth and pleasant. The product also contains caffeine, making the skin look radiant and fresh, free of signs of fatigue. It removes dark circles and boosts suppelenss of the sensitive under-eye area. This ingredient improves blood circulation, adding unique energy.
Vitamin E, tocopherol, is also known as the "vitamin of youth." Its antioxidant and regenerative action protects from oxidative stress and free radicals. It provides a natural and youthful look and even skin tone.
This is an amazing moisturiser for dry, mature and sensitive skin. It quickly adapts to its needs regardless of its type. It is quickly absorbed and leaves no greasy film on the skin. Daily use of the cream in the morning and evening strengthens the skin defense abilities, protecting it from harmful environmental factors.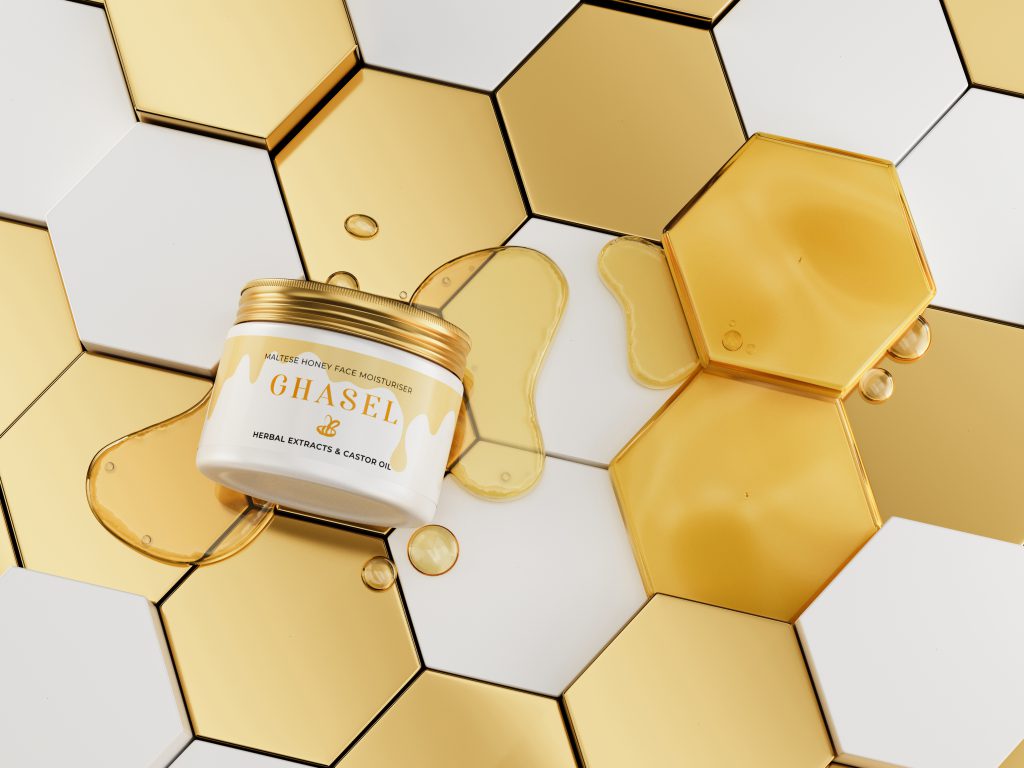 Maltese moisturiser = Perfectly conditioned skin
The light and non-greasy formula makes the cream suitable for daily use. The natural humectants and emollients prevent moisture loss, leaving the skin feeling smooth, radiant and hydrated.
The moisturizing formula restores your skin hydration and nourishment and protects it from free radicals. Its anti-aging properties prevent wrinkles and fine lines for longer, while various antibacterial and anti-inflammatory ingredients prevent imperfections, blackheads and whiteheads.
Simply apply a small amount of the moisturiser to the cleansed skin of the face and neck. Repeat this action daily, gently massaging it into the skin. The pleasant aroma of Maltese honey combined with a soothing massage delivers incredible relaxation.
Daily application of Ghasel face moisturiser strengthens the skin defense abilities against environmental factors like pollution and UV rays. Best of all – this spectacular product is composed of skin-safe ingredients. It's free of GMOs, silicones and harmful parabens. Learn more about the product: www.ghasel.mt.
---