If you don't like natural oils Nanoil Castor Oil will make you change your mind! Trust the power of the plant-based active ingredients and feel the instant change. Dull hair and skin, thinning brows and lashes are no longer a problem. Find out what makes Nanoil Castor Oil the No. 1 on the list of beauty essentials.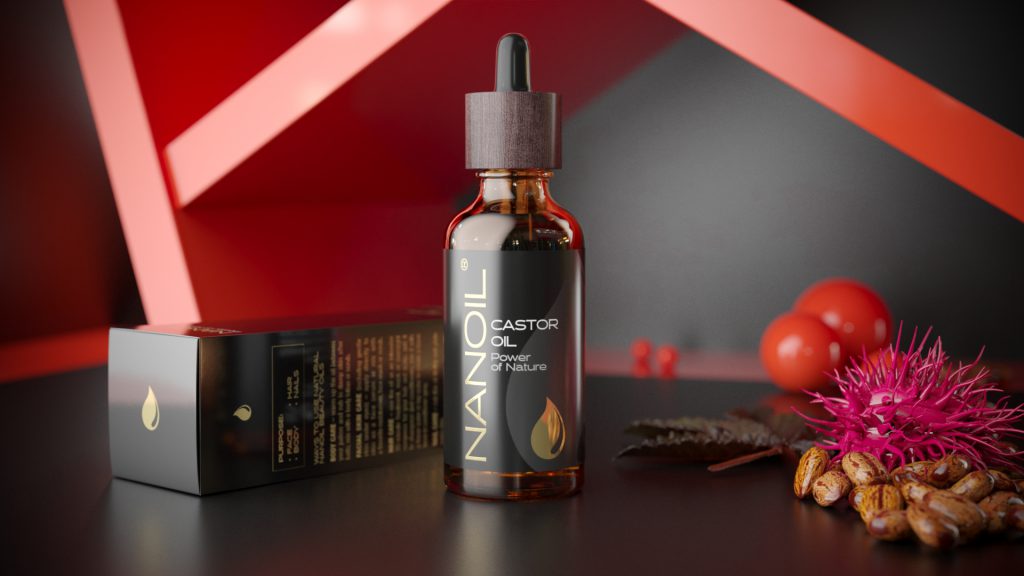 Nanoil Castor Oil – composition, properties, benefits
Nanoil castor oil is a fully plant-based, cold-pressed and unrefined oil extracted from castor seeds. Its beneficial properties surpass any other oil. This natural and multi-purpose cosmetic can support your daily skin care routine and "feed" your skin and hair with substances necessary to maintain their healthy and youthful look. What active ingredients does Nanoil castor oil contain? It is a precious source of glycerides, fatty acids, vitamins A and E and omega acids. The product is 100% vegan, not tested on animals and free of synthetic additives. It doesn't contain any pore-clogging ingredients, parabens, silicones, synthetic dyes or preservatives – it is a single-component, pure castor oil of the highest quality, certified by Ecocert and valued by thousands of happy customers.
INCI: 100% Ricinus Communis Seed Oil
Texture: rich, thick and fast-absorbing
Colour: colourless or straw-yellow
Composition: 80% ricinoleic acid, oleic, stearic and linoleic acids
Properties: castor oil boosts natural skin and hair radiance. It's highly biocompatible with skin – this unique feature is unparalleled by any other oil. This property allows its ingredients to penetrate the deep layers of the skin and hair, regenerating and moisturizing it from within. Nanoil Castor Oil has strong moisturizing and lubricating effects. It prevents water loss and regulates the hydro skin balance. Its structure is similar to human sebum whichprovides it with the ability to control the function of the sebaceous glands and rebuild the natural hydrolipid skin barrier which protects the skin from drying out.
Nanoil Castor Oil uses:
Hair oil treatment:
nourishment and strengthening
velvety soft, resilient and shiny hair
damage repair
protection from damage, high temperatures and splitting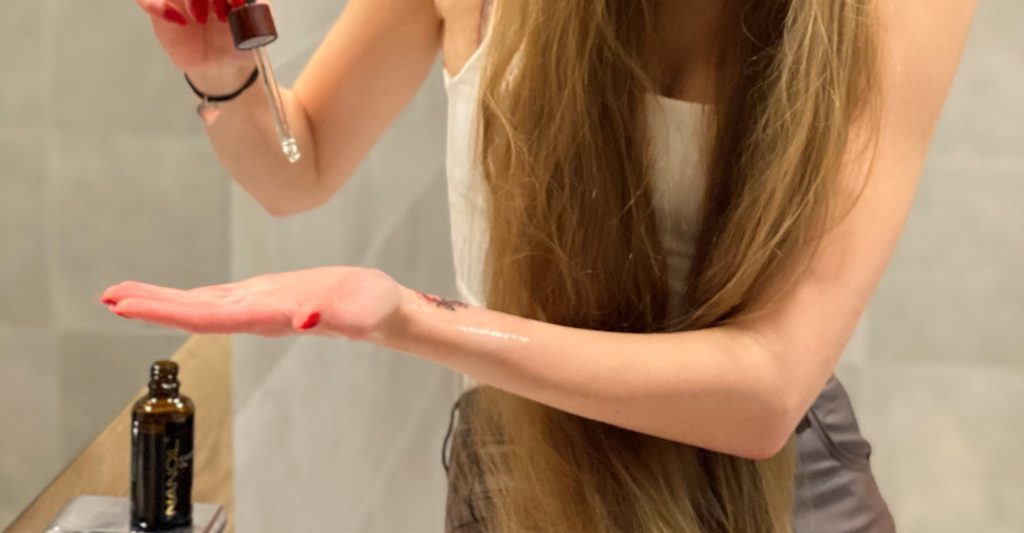 For brows and lashes:
adds volume and length
delicately darkens and boosts shine
stops excessive hair loss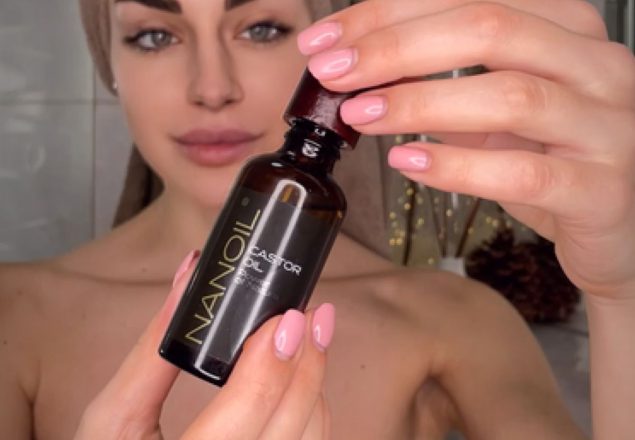 For the scalp:
combats dandruff, itching and dryness
reduces oiliness of the scalp, controlling the function of the sebaceous glands
reduces excessive thinning
stimulates the follicles and promotes hair growth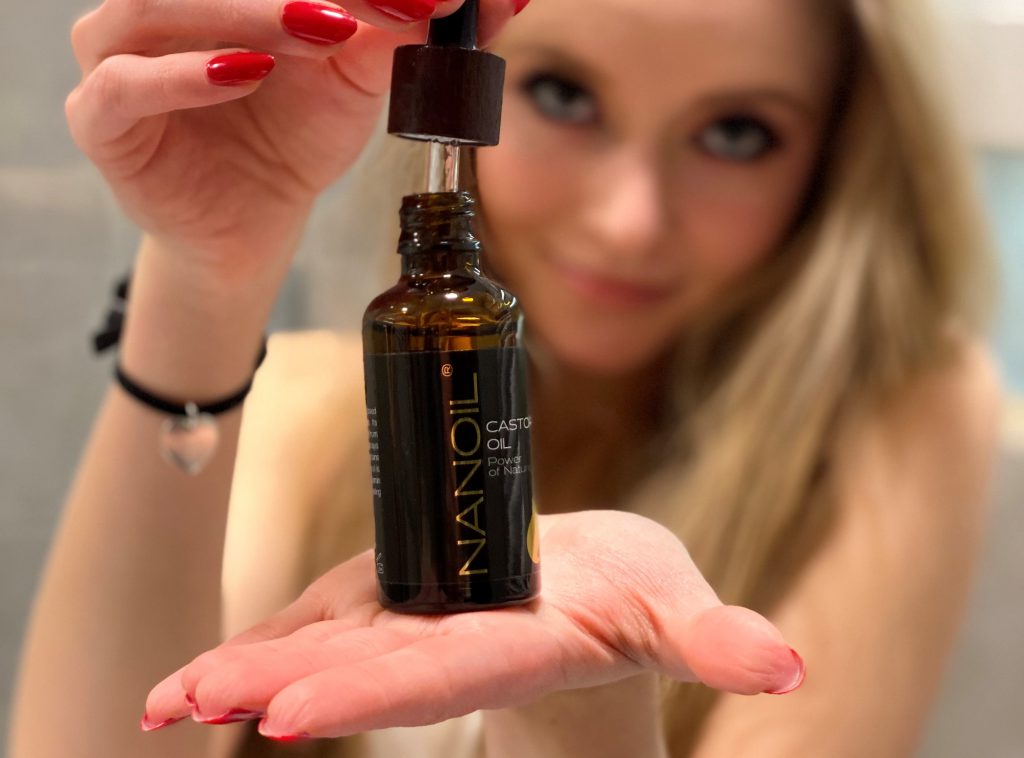 For the body:
combats cellulite, stretch marks and scars
stimulates blood microcirculation
firms and smooths
deeply moisturises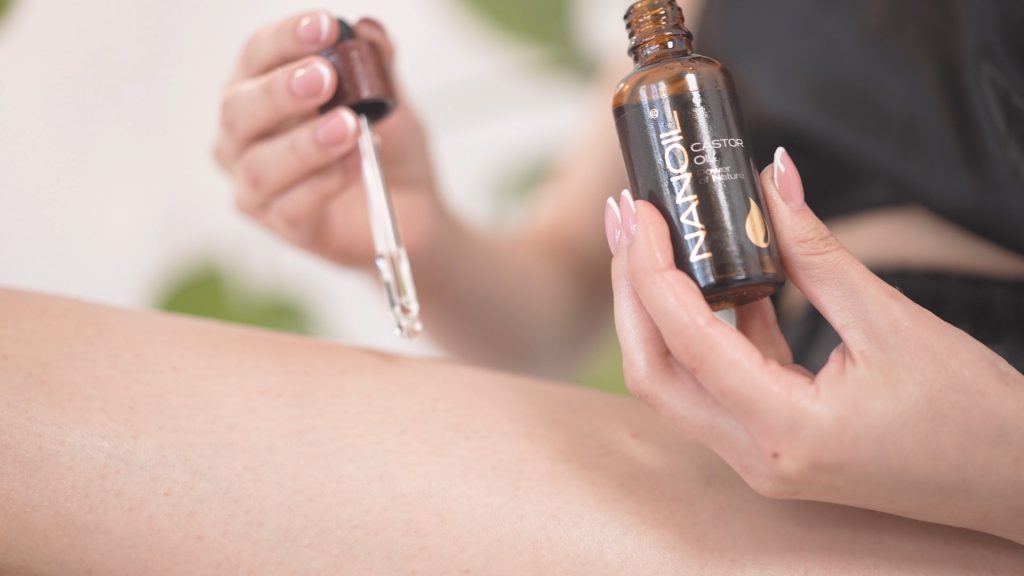 For the face:
anti-wrinkle effect
combats acne, discolouration and scars
cleansing, anti-inflammatory and antibacterial properties
rebuilds the hydrolipid skin barrier
controls the function of sebaceous glands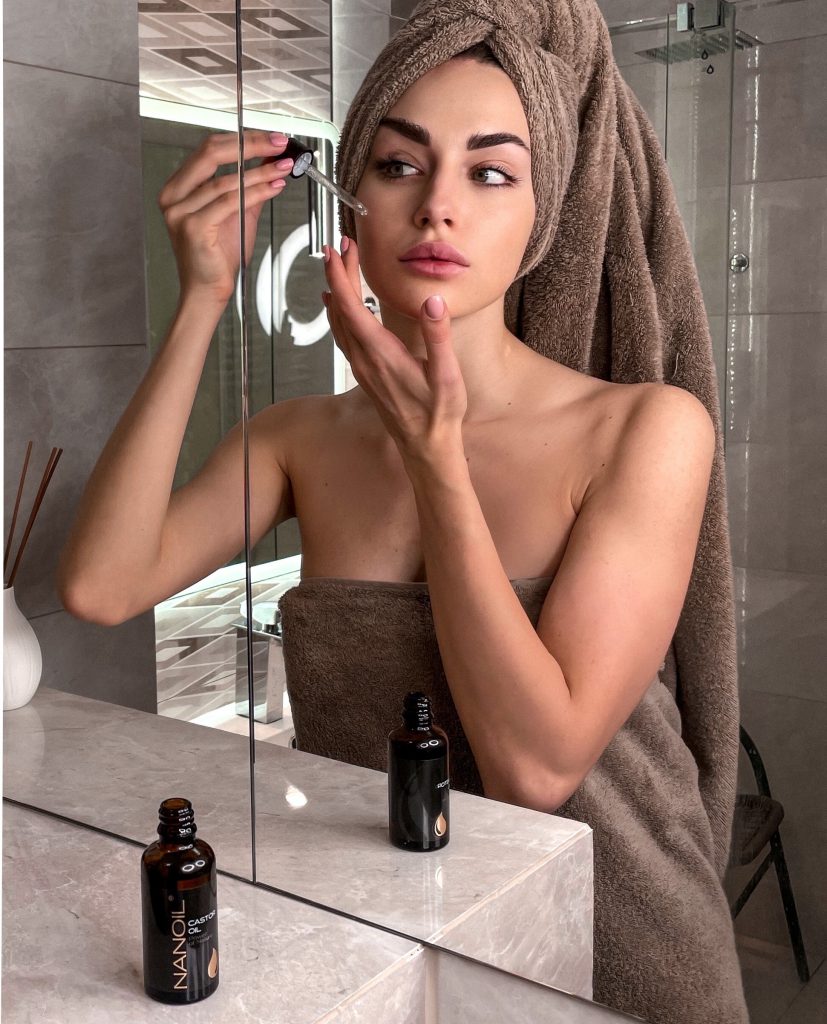 For the nails:
strengthens
prevents from breaking, splitting and crumbling
softens the cuticles
whitens discoloured nails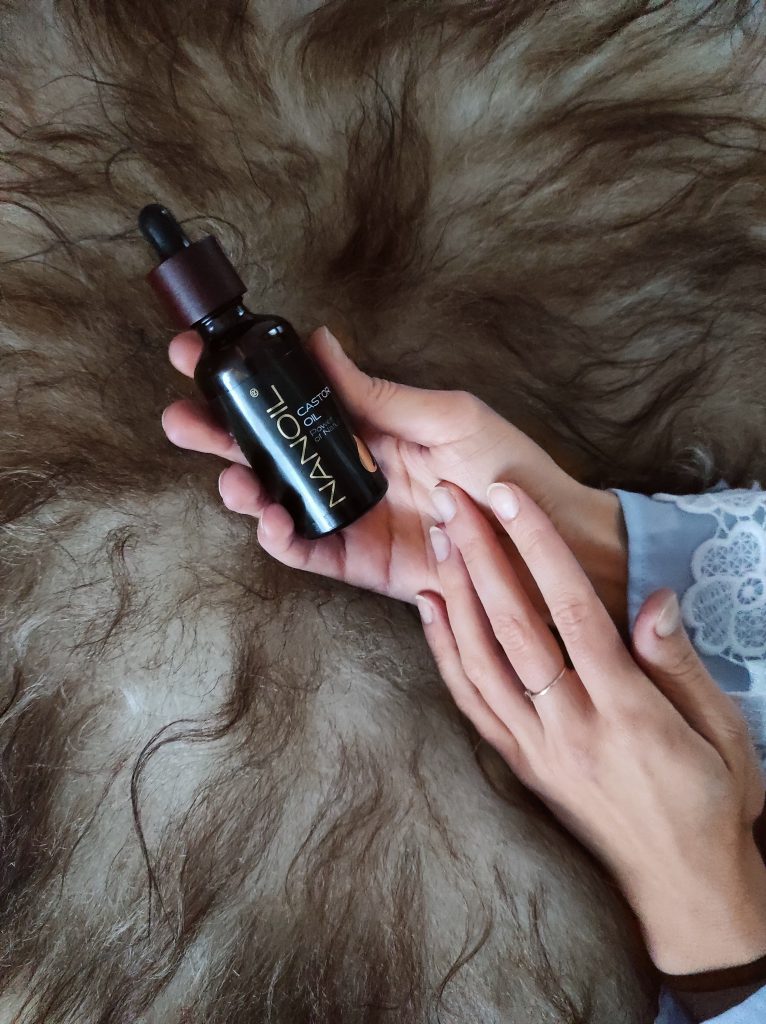 For more information about Nanoil products, go to the website nanoil.us