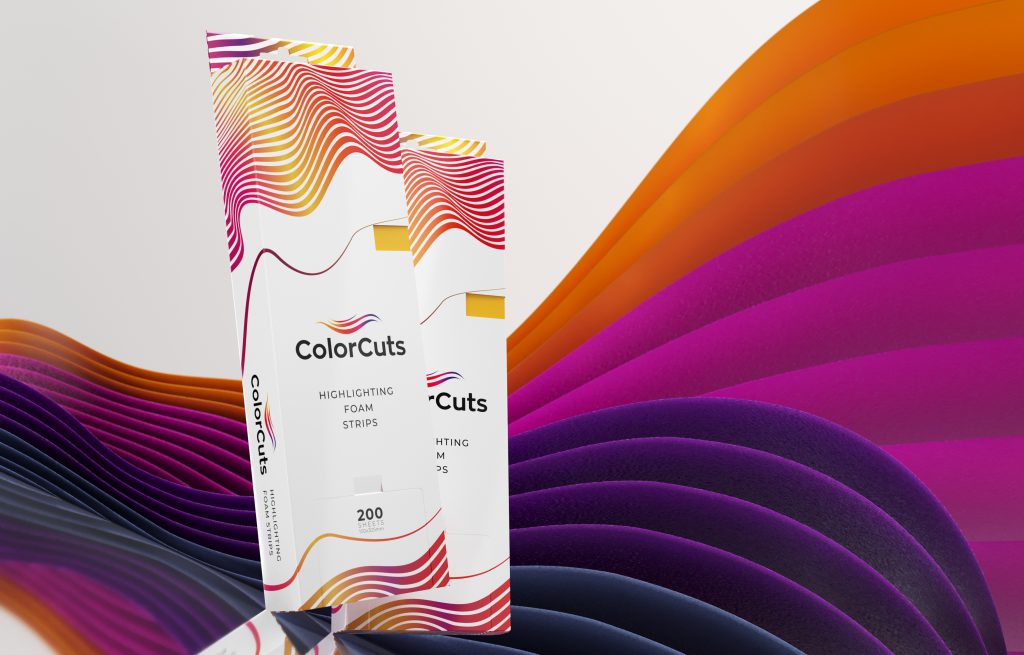 Professional Hair Colouring With Thermal Highlighting Foam Strips From ColorCuts!
Have you already heard about the Highlighting Foam Strips for multi-tonal hair colouring? If not, you must read this article and introduce innovation to your hair salon! These professional hair strips were created for a faster and more precise hair colouring procedure. No more unsightly aluminium foil! Save time with pre-cut colourful foam strips.
Ordinary aluminium foil is dangerous for the hair. Using it can result in hair loss, wrong shade and dryness. The consequences are catastrophic! Burning hair with aluminium foil often leads to irreversible damage. You can avoid it with the unique polystyrene foam strips from ColorCuts. It provides a great alternative to non-durable foil and plenty of time to take on new customers.
Highlighting Foam Strips from ColorCuts
This is a revolution in your hair salon. The Maltese ColorCuts brand creates specialised products in harmony with nature. They are essential in the work of every professional colourist. They are the best tools for creating unique hairstyles, balayage, ombre or sombre. More and more beauty experts are turning to these innovative foam strips.
Highlighting Foam Strips are irreplaceable for multi-tonal hair colouring. Even if you aren't proficient, the strips make the task easier and you can become an expert in your field. ColorCuts are made from 80% recycled materials and are recyclable. These are the best hair strips for your clients, providing colouring procedure in tune with the zero-waste concept.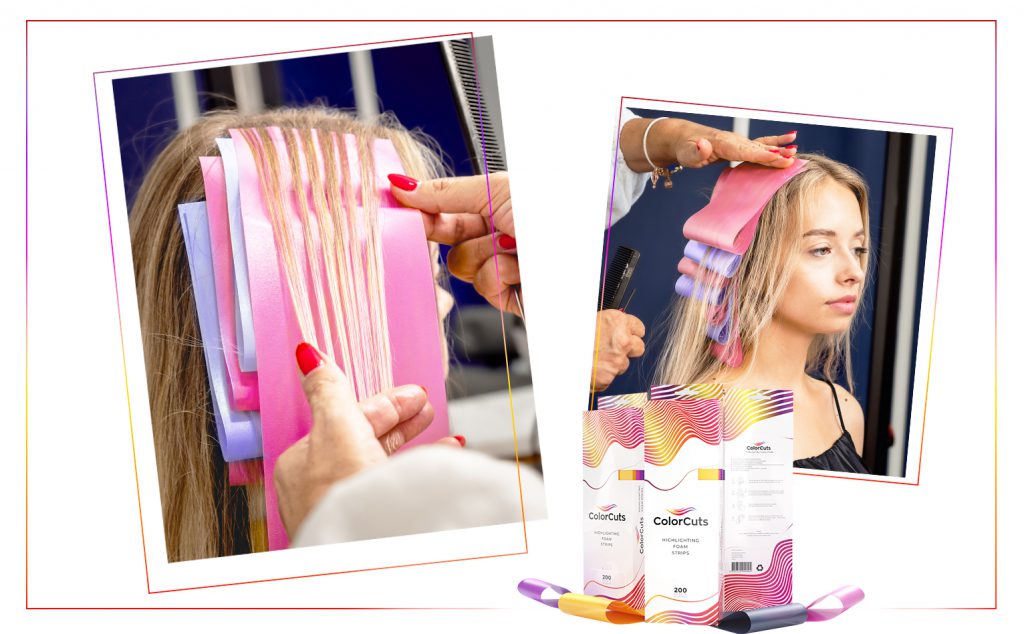 No more aluminium foil!
The unsightly, rustling foil keeps sliding off the hair? No more! Try out the best hairdressing foam strips, which help perform professional colouring with any technique. They ensure minimum damage to your hair and maximum comfort. They allow air circulation between the layers of strips while staying cool to the touch. The unique polystyrene strips keep the heat inside the hair, intensifying the final hair shade without burning the hair.
ColorCuts strips enable the most fashionable colouring, and the different shades of strips provide higher aesthetics of the treatment. Thanks to the different colours of strips, you won't make a mistake while applying multiple colour hair dyes. The Highlighting Foam Strips are made of biodegradable material and last for up to 800 uses! After use, pop them in the washing machine and reuse them.
Highlighting Foam Strips ensure:
200 strips measuring 100×305 mm,
high aesthetics and working comfort,
up to half the colouring time,
maximum control over the colouring process,
minimum damage,
multiple colours to facilitate work,
a practical gadget for your hairdressing salon,
extreme comfort and precision.
Say goodbye to aluminium foil once and for all and earn your clients' appreciation with shorter colouring times! You can be 100% in control of the colouring process, preventing dry and burnt ends for the best and most precise results. Take control of colouring even the tiniest strands! Learn more about the product: www.colorcuts.mt.
---