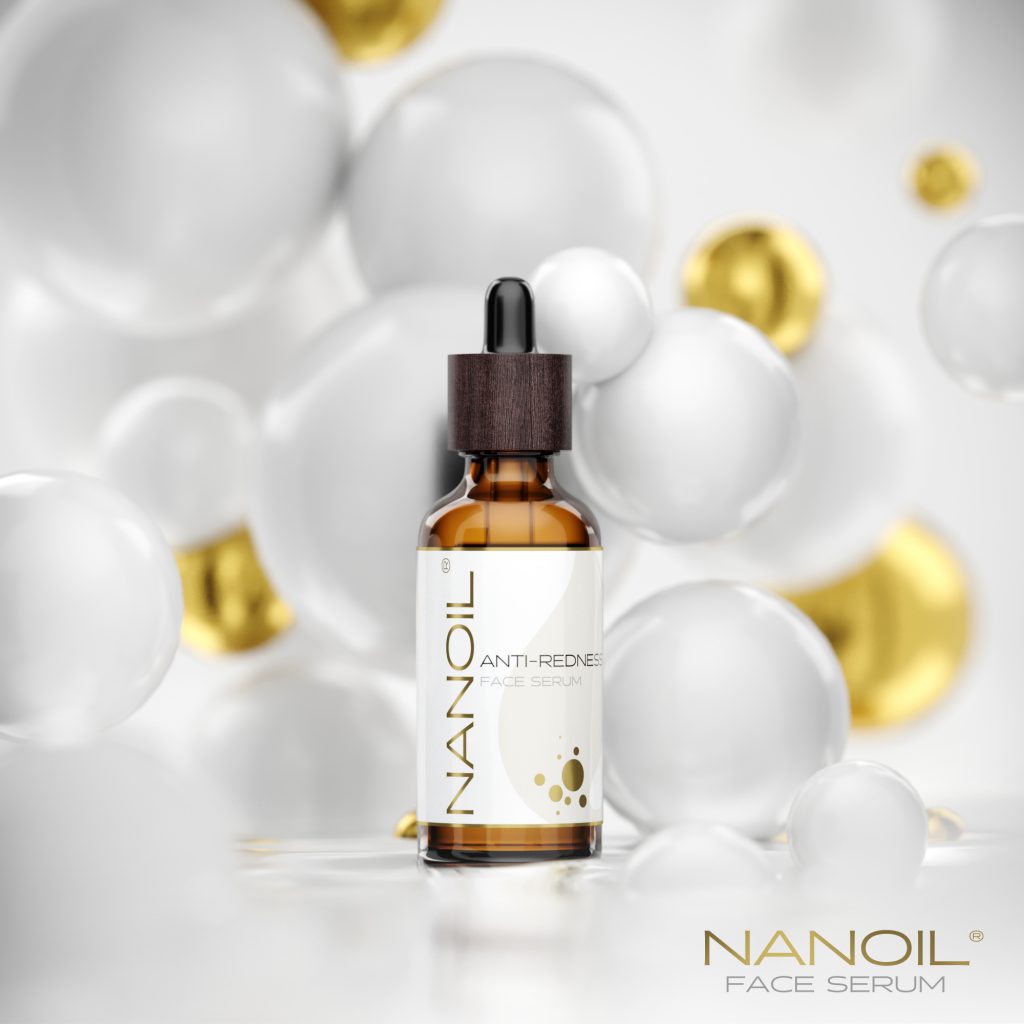 Regardless of the condition of our skin, facial serum brings lots of benefits. Still, some skin types get even more of them. Rosacea-prone complexion is an example. Its inner layers must be strengthened so it can look healthy and radiant. Today we're coming with a new product from a trusted brand: Nanoil Anti-Redness Face Serum.
If skin is prone to broken capillaries and redness, it needs customized products. This type of complexion is super delicate and demanding during everyday care. A good facial serum is fundamental because it can get through the superficial layer of skin and contains more beneficial ingredients than a moisturizer or face cream.
Nanoil & the serum-making EXPERTS
This brand offers 6 different serums matched for different skin types and issues. Each one gets many positive reviews from happy users, but also from cosmetologists. That's why we believe their new arrival for redness-prone skin can't prove a failure. It's a winner!
Nanoil & FORMULA which really works
Good news for a start: formula is free of alcohols, fragrances and other irritating additives. It isn't based on oils, but on water which is better for skin with broken capillaries. This serum is mostly made from four natural extracts from:
linden
cypress
buckeye
Boerhavia Diffusa
Together, they work wonders, moisturizing and nourishing our skin. Of course, the more important effect is getting inside the skin to seal and strengthen weak capillaries, giving us a face free from redness and spider-like veins.
You'll love the TEXTURE of this serum
Nanoil is a light-textured and quite runny serum so you can smooth it all over the face quickly. Another perk: it is weightless so you won't feel you 'wear' any product at all. Plus it barely has any smell.
How to use the anti-redness serum by Nanoil?
Both morning and evening work just fine. You just need to remember to use it on clean face. If you use a toner before serum then the actives will be absorbed better, and when you complete the routine with a face cream, you can be sure that neither water nor the nutrients will escape through the epidermis.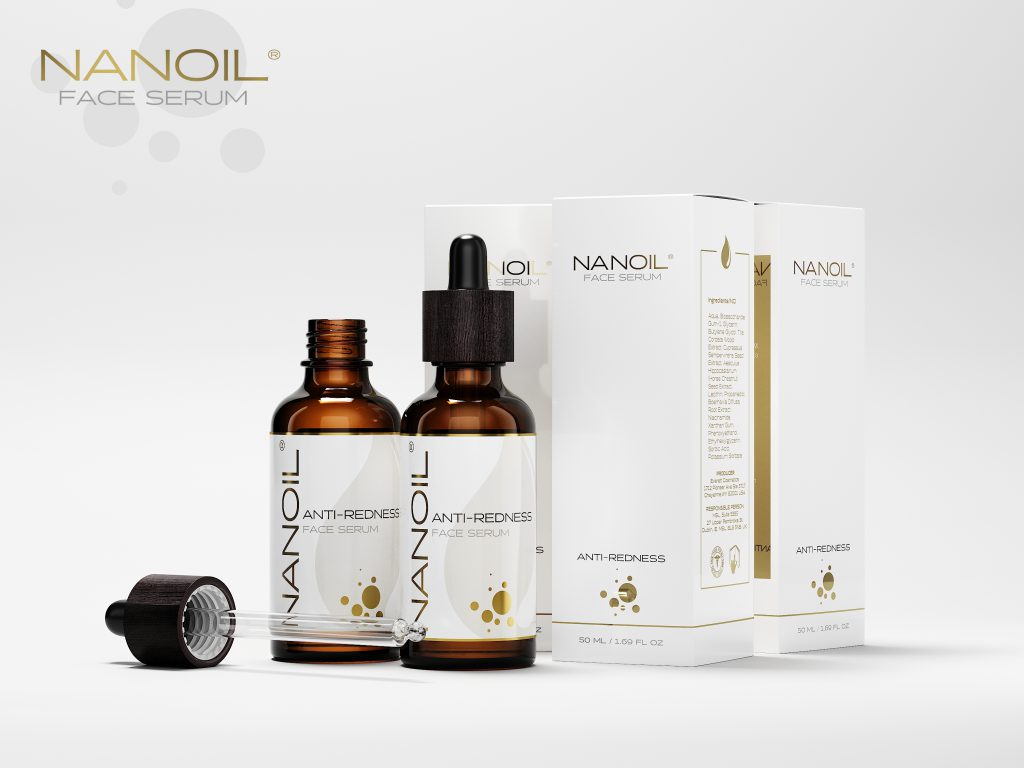 How to apply this serum exactly?
The bottle comes with a dropper so you can apply it directly on the face. Just don't touch it on the skin to keep bacteria from getting into the bottle. Next, gently massage the skin with your fingers. Don't skip skin on the neck and chest. It needs nutrients too.
Nanoil & PRICE that will surprise you
Nanoil has already proven that professional products don't need to cost a fortune. The anti-redness serum is yet another proof. It comes in a big bottle, has remarkable ingredients, gives great effects and doesn't cost much. Hurry up and get your serum on www.nanoil.us before it's sold out.