Sure you have heard of the biggest trend when it comes to brow styling. Soap brows have stormed Instagram! Nanobrow Styling Soap is a fantastic product that lets you style even very unruly hair. Everything will take you a few minutes!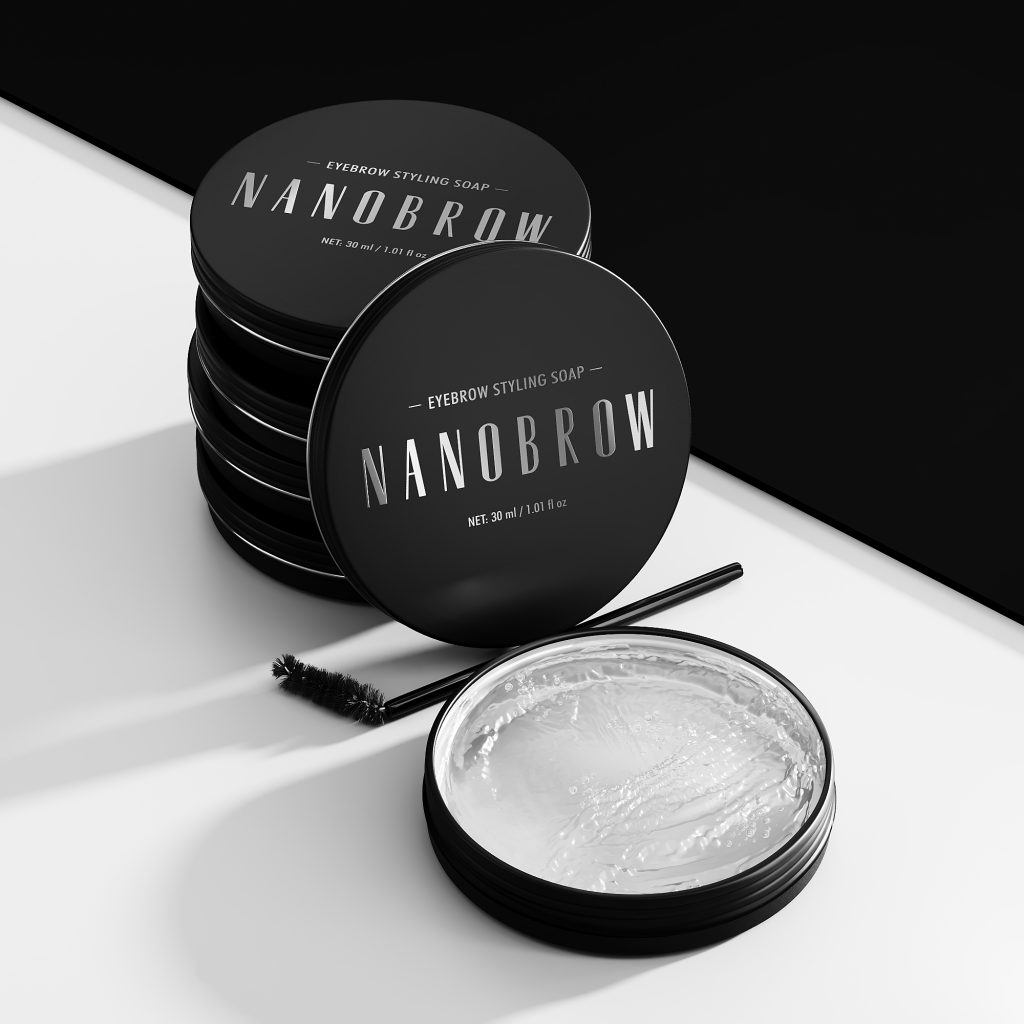 Nanobrow Styling Soap makes the arches of your eyebrows naturally and beautifully defined, and it brings out your eyes. It's the end of undisciplined hairs! This product will add desired volume and thickness so your brows look amazing even without any makeup on.
Nanobrow Styling Soap – create the soap brows look!
Soap brows is a trend straight from Hollywood. It's extremely popular with millions of people all over the world using this technique to style their brows. The soap brilliantly tames and enhances the hairs without the need to do touch-ups throughout the day.
Time for perfectly-shaped brows! With Nanobrow Styling Soap you can style your hairs the way you love the most. The effect of laminated brows for 24 hours is guaranteed! Your arch will look fuller, expressive and… spectacular!
Nanobrow Eyebrow Styling Soap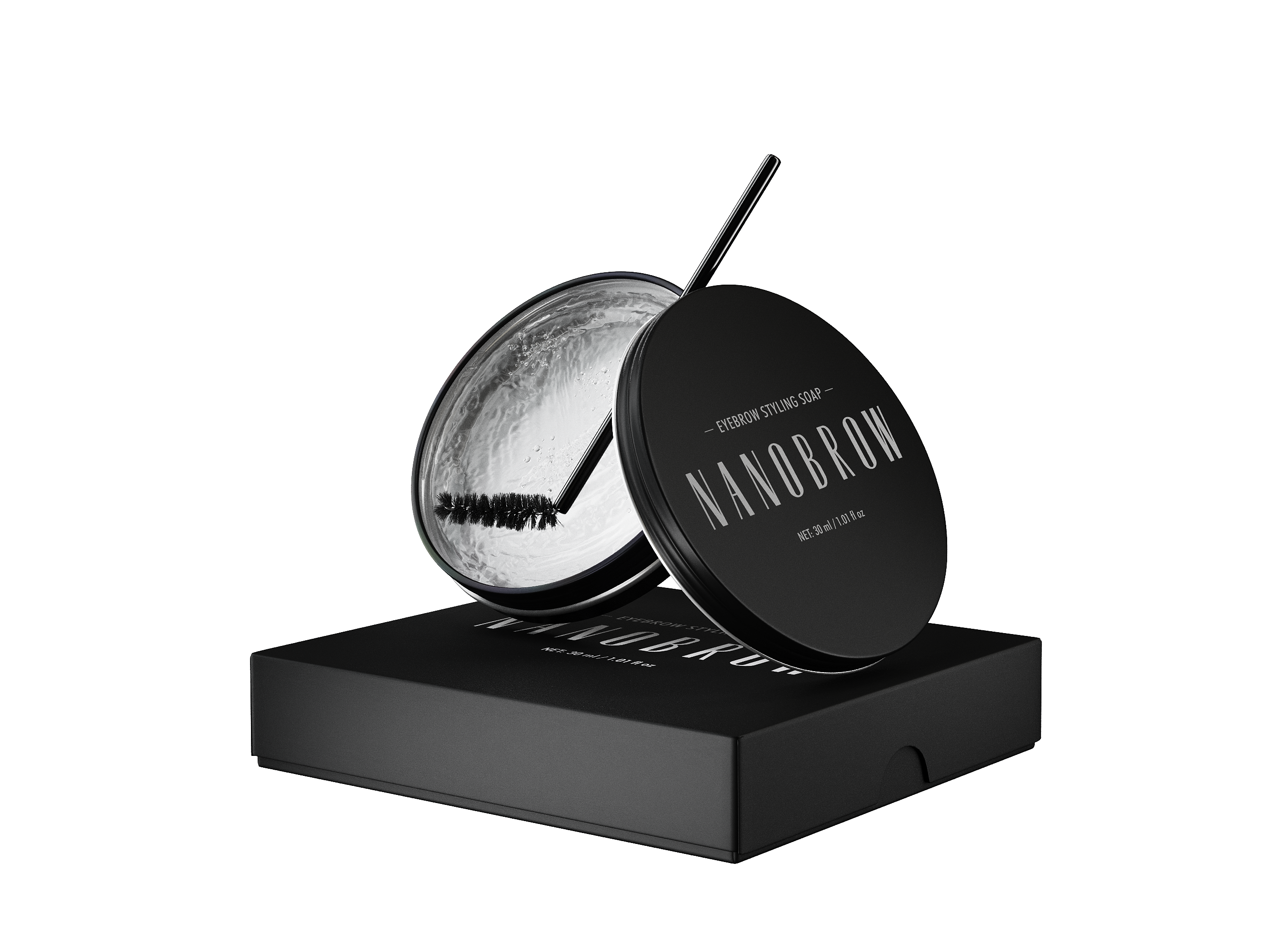 Flawless eyebrows in just a moment
Nanobrow Styling Soap is a gel soap that works without the use of water. It will style your brows very quickly and let you create the desired shape. Works well on thick and full brows as well as thin and sparse.
You can use it alone or combine it with other Nanobrow makeup products. It's a cosmetic that will take excellent care of your arches so you will never have to worry about any imperfections again. You will fall in love with Nanobrow Styling Soap from the first use!
Create a perfect shape with Nanobrow
Incredible-looking brows even without wearing any makeup? Nothing is impossible with Nanobrow Styling Soap! Go for the cosmetics from the Nanobrow line and choose a product for yourself! Pomades, pencils or powders? Even if you want to give some colour to your brows, the Nanobrow Styling Soap will set them for the day.
Be trendy with Nanobrow Styling Soap! Its pleasant and subtle texture covers each hair, sets it and keeps it in place so there is no need for touch-ups. Even very thin and weak eyebrows will look significantly fuller.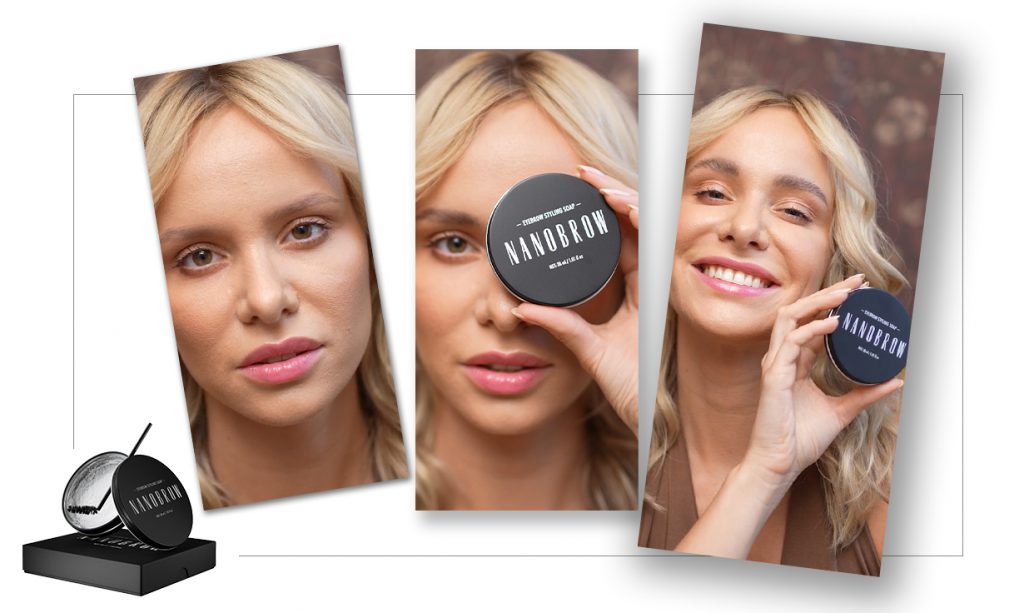 Nanobrow – caring and styling
We've got a tip for you: Nanobrow Eyebrow Styling Soap enhances the spectacular results achieved by using the Nanobrow serum. Apply a bit of the serum onto your brows before going to sleep and then, in the morning, take care of your nourished hairs with Nanobrow Styling Soap.
The unique formula, easy application and great effects are loved by happy users around the globe. Nanobrow Styling Soap will make a wonderful gift for those important to you. The effective soap makes the brows look full, expressive and naturally beautiful.
How to use Nanobrow Styling Soap?
Really simple! Brow styling doesn't have to be time-consuming and tedious. The Nanobrow Styling Soap is a makeup best-seller for a reason.
Apply a bit of the Nanobrow soap to a brow brush.
Brush the hairs until the desired shape is created.
Nanobrow Styling Soap offers long-lasting effects and ideally-shaped brows, full of volume and definition for 24 hours! Try it for yourself!