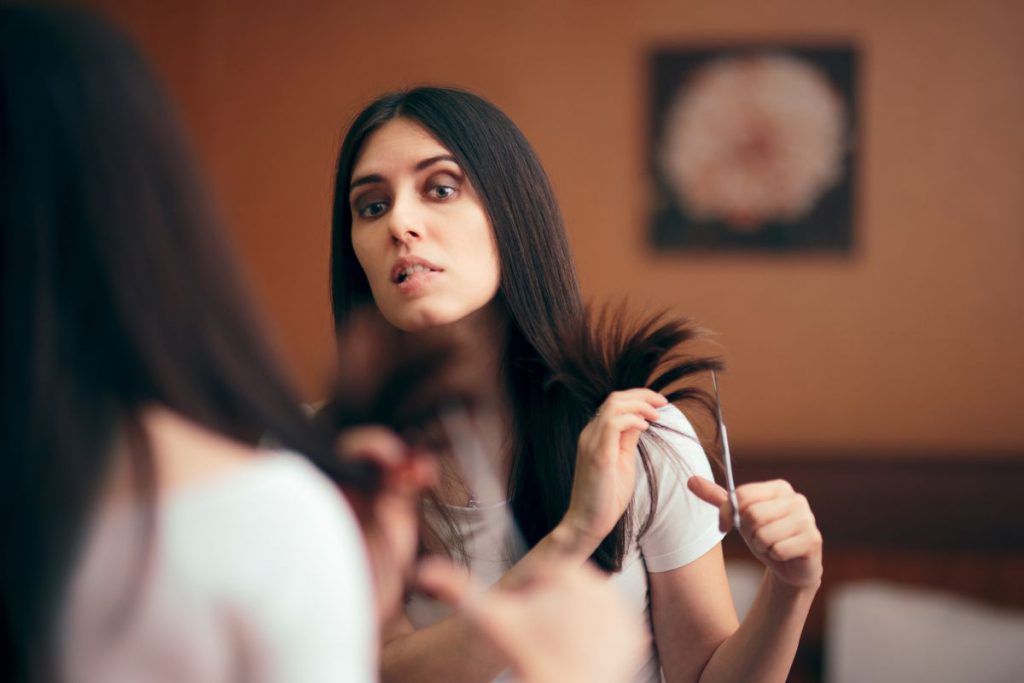 Would you like your hair to look its best anytime and never wake up with the fear of another bad hair day? We share 10 tricks for prettier hair: easy hacks that will help you get it.
See if you know them. If not, incorporate them into your life. You'll be surprised that small changes make all the difference. The beauty of your hair is in your hands: suitable products and gentle care for the tiniest hair is the secret.
SIMPLE TRICKS FOR LOVELY HAIR ANYTIME
TRICK 1 Always have a hairbrush on you.
Hair looks best when it's free from tangles so it's good to carry a hairbrush in your bag. A few strokes bring smoothness back and detangle wind-blown strands. A travel-size Tangle Teezer is brilliant, fits any bag and works well for any hair type.
TRICK 2 Get a dry shampoo.
A dry shampoo may be a remedy for nearly any hair emergency. It's good to always keep it close because it freshens hair up (without washing), as well as adds volume, lifts roots and makes styling easier (e.g. bun or braid).
TRICK 3 Take a liking to natural hair oils.
As far as hair-beautifying tricks go, natural oils are second to none. Argan, jojoba, almond, sunflower, grapeseed oil. No matter which one you pick, just a few drops rubbed between the hand palms are enough to make the hair smoother, shinier, more resilient, easier to comb out and less frizzy.
TRICK 4 Learn to make a braid.
A simple trick for nicer hair? Make a braid! It's the easiest trick in the world but you just need to learn to make at least one braid (the French braid ideally). Any hair gripe can be camouflaged thanks to this hairstyle. It hides unruly strands and looks stunning.
TRICK 5 Apply a conditioner using the praying hands method.
Even the way of applying a conditioner matters for the appearance of your hair. Ideally, you should use the praying hands method, smoothing the product from the roots to the ends. This technique helps hold back the frizz.
TRICK 6 Curl your hair using heatless methods.
Eco-friendly curling method is another easy trick for prettier hair. You don't need hot tools. Foam rollers, pieces of cloth or your bathrobe belt is used instead. In the morning you wake up to lovely curls or waves, not tangled strands and straw-like hair.
TRICK 7 Get the ends trimmed regularly.
Healthy ends are the secret to beautiful hair. Sometimes it is impossible to keep them safe so getting them trimmed from time to time is a must. Even half an inch makes a difference!
TRICK 8 Don't be afraid of a haircut.
Your hair won't look good unless you get the haircut that suits you. Apart from trimming, decide on a cut that will enhance all assets of your hair, e.g. natural curl, add volume or smoothness, and highlight your facial features. A good haircut makes you look your best without styling.
TRICK 9 Remember to hydrate the body and eat a healthy diet.
A healthy diet is an easy way to make hair better. You just need to deliver all necessary minerals, vitamins and healthy fats so that your hairdo can stun in exchange. Hydrating the body and drinking a minimum 1.5 liters of water a day is important too.
TRICK 10 Don't avoid all silicones.
Last of all, the truth about notorious silicones. People avoid them and go for silicone-free products while not all silicones are bad for our hairdos. Lightweight and easily-rinsed silicones give us smoothness, easier detangling and incredible gloss. So, a silicone serum or conditioner may save your hair when it gets frizzy or static.