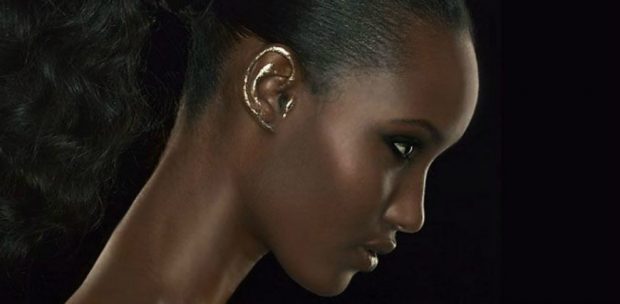 Make-up trends happen to be quite surprising and bold. Make-up artists outrun each other in endorsing unusual ideas that on times are quite controversial. Often these the craziest ideas are the one to steal hearts of young women who want to stand out.
An earring in the ear and brow or a tattoo no longer shock. Fluorescent nails decorated with jets are also not enough to do the trick. It is time to reach for some more controversial ideas.
If you're young and like to stand out or just going to the party that requires a surprising make-up, you must try one of below ideas.
1. Bubble eye liner
This trend took by storm the Internet. It is a great alternative for every woman that does not like or cannot perform straight line on the eyelid. We must admit that this line looks very original and – what's even more surprising – very appealing. It looks like a connected in line semicircles filled with black eye liner. What is more, it is extremely easy to perform. You just need the top of eye pencil, cover its edges with eye liner and imprint the circles on the eyelid – one next to another. Now just fill created contour with the eye liner. It looks best in black colour – like a lace on the eyelid. If you enjoy experiments, you can try all available colours of eye liners.
2. Ear make-up
This is something for all the elves and "The Lord of the Rings" fans. Ear make-up presents itself really effective. Here are some stiff requirements as to the colour – ear lobes should be painted with golden or silver colour that is expected to imitate jewellery. The pattern can be any – as long as it is visible. So, you can cover with the cosmetic the lower ear part where it is the widest or decorate the entire ear. It looks great to sprinkle the entire ear lobe with silver shade in places where the contour is expressively seen. You can go for simple geometrical patterns or – if you more advanced in make-up – create some complicated sign, symbol or flower. The only thing that matters is for the ear to shimmer with gold or silver. For the make-up to be more long lasting, use creamy eye shadows or liquid eye liners.