Caring for your skin tends to be challenging, especially when there's no time for scrubbing, massages, and salon treatments. Is there a way to take care of the body with a busy schedule? Ghasel has an answer – smooth, velvety skin in excellent condition only with nourishing Maltese Honey Body Cream. Treat yourself to this cosmetic with a rich composition!
Best honey in the world? Maltese thyme honey!

The fact that honey has a great cosmetic ingredient has been known for ages. Did you know that honey comes in dozens of varieties depending on where it comes from? Maltese honey, originating in the world's oldest apiaries, is one of the most valuable. This honey is composed of up to 90% thyme pollen. Those unassuming flowers have powerful caring and regenerating properties – thyme is full of vitamins (i.e. potassium, calcium, phosphorus, magnesium), B group vitamins, vitamin C, and flavonoids.
Honey alone has a high content of glucose, fructose, and water, which is why it's so moisturizing. You can also find mineral salts and more vitamins in this Maltese delicacy.
The Ghasel brand used the thyme honey from Malta as the main ingredient in their newest skincare line due to its amazing cosmetic properties. Maltese Honey Body Cream is an ideal cream for the care of dry, flabby, and rough skin. You will reclaim a smooth and firm body as well as perfectly hydrated skin.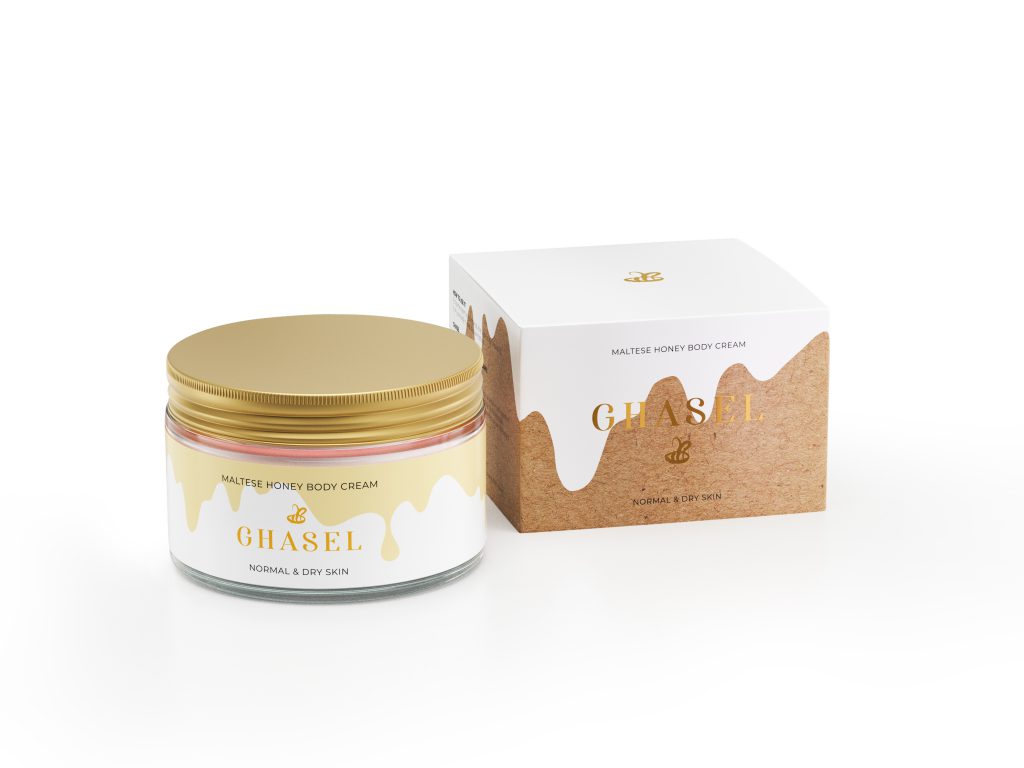 Ghasel Maltese Honey Body Cream – composition
This Maltese cream, consisting of unique thyme honey, is famous for its incredible composition free from parabens, silicones, and GMOs. You will find, however:
Maltese honey – best to achieve an effect of highly hydrated and nourished skin with no imperfections.
Avocado oil – perfectly moisturizing, prevents water loss.
Calendula extract – works well in soothing irritation and preventing the peeling of dry skin.
Shea butter – inhibits skin aging processes and softens even extremely rough epidermis.
Horse chestnut seed extract – helps achieve smooth, flexible, and pleasant to the touch skin free from stretch marks and cellulite.
How does Maltese Honey Body Cream work?
adapts to every skin type
ideal for the care of dehydrated, rough skin that lacks vitality
the skin becomes soft, more elastic, and smooth
supports the fight against cellulite and stretch marks
increases the resistance of the skin to adverse external factors
inhibits the signs of aging
has bactericidal abilities
Ghasel Maltese Honey Body Cream – reviews
The Ghasel cosmetic has gained a myriad of positive reviews. Hundreds of women are satisfied with its rich, intensely nourishing formula that makes a velvety smooth body easy to achieve. Feel on your skin how effective the world's sweetest honey can be!
For more information about Ghasel products, go to the website ghasel.mt