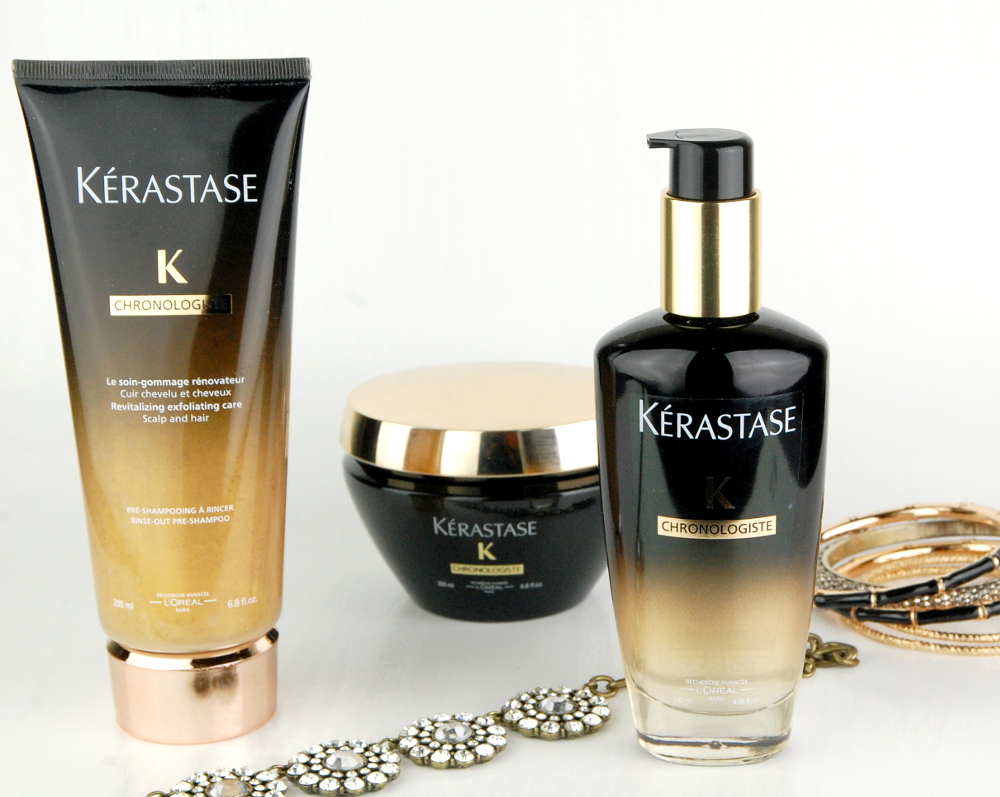 The conditioning properties of hair oils are not everything. Probably many girls would like their cosmetics to have a beautiful fragrance and to wrap the strands with a pleasant aroma for a long time. This is how the revitalizing Kerastase Chronologiste perfume oil was created. How does it work and, above all, how does it smell?
Kerastase Fragrance Hair Oil Chronologiste 
It smells beautiful, nourishes hair and is the best perfume. The revitalizing Kerastase Chronoligoste oil gives the strands a floral, strong fragrance that lasts for a long time. The aroma of the oil was composed by the master of perfumery, Alberto Morilla. In the product, you will sense: rose, musk, wood and myrrh. The fragrance along with the care of oils is enclosed in a glass, black and gold bottle with an easy to use atomizer. Such a bottle makes the product look like an exclusive perfume.
Kerastase Chronologiste – effects 
Kerastase Chronologiste oil is intended for hair care and styling. Thanks to the content of natural ingredients, the cosmetic regenerates damaged hair, gives it softness and provides shine. It works very well when styling. It will help you control the unruly strands, smooth out your hair and tame baby hair fly-aways. It will make the hairstyle perfectly arranged. However, above all, the Kerastase Chronologiste oil will provide the hair with a long-lasting and beautiful aroma.
What does Kerastase Chronologiste oil comprise?
In addition to the fragrance components in the revitalizing Kerastase Chronologiste perfume oil, we also find plant oils that will take care of the condition of the hair. These are argan, corn, camellia and pracaxi oils that provide the hair with many nutrients, ensure protection from harmful external factors and give enhance its softness and shine.
How to use Kerastase Chronologiste?
Apply a small amount of Kerastase Chronologiste to the entire length of dry hair. The product should be rubbed thoroughly, making sure that it does not increase the scalp oiliness and at the same time take care of the ends of the strands. There is no need to rinse the product, just allow it to be completely absorbed into the hair. Only in this way, the oil will provide the hair with nurturing effects and a wonderful aroma. One package is enough for a very long time. Kerastase Chronologiste oil is very efficient – one pump of the product is enough for a single treatment.
To achieve better results, you can use other cosmetics from the same series: masks, conditioners and scrubs. Thanks to them, the condition of the hair and scalp will definitely improve in a significant way. Each of the cosmetics contains vegetable oils, vitamins and ceramides.