Using heat protection is essential if you don't want to end up frazzled and fried hair. This is the only way to shield the strands against the adverse effect of styling tools and the heat they give off. Which products can do this the most effectively? We're happy to present to you our newest ranking of the tried-and-tested heat protection sprays.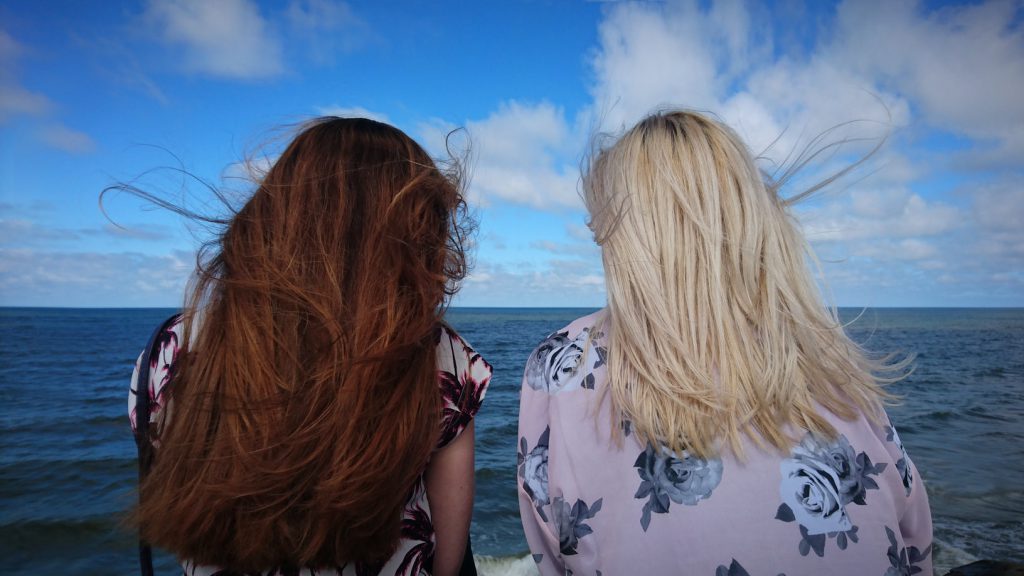 What makes heat protection so important?
Making use of heat protection is a key aspect that brings you closer to achieving healthy-looking and strong hair. When not protected, strands are fast to get brittle, damaged and even frazzled. How does it happen? Simply put, inside healthy hair there is water. During blowdrying or straightening, the moisture's temperature rises and converts into steam that tears apart the hair scales to evaporate. More worryingly, it also breaks apart keratin bonds, and this quickly leads to brittleness and dehydration. Sadly, the damage that is done during the course of heat styling is often unrecoverable – the good-looks of hair are hopelessly lost. To prevent this from happening, it's better to prevent the bad things from happening to your strands rather than trying to fix them later.
How does heat protection work?
If your goal is to offer strong protection to your hair, you need to find a product that is made up of high-quality ingredients. It's also worth choosing a nutrient-rich cosmetic that has an extra conditioning effect on the strands. How can you recognize such a product? By looking at the list of ingredients, of course. A quality heat protectant contains at least one of the following: plant-based oils, proteins, seed extracts, vitamin E, panthenol.
Furthermore, to call a heat protection product for hair efficacious, it needs to deliver quick results. But what results is it supposed to deliver? Heat protectant should
protect the hair from high temperatures
make styling easier
fix the style
nourish and condition
not drag down or cause oily hair
promote shine and smoothness
be easy to apply
shield the hair against daily aggressors
Who is heat protection good for?
Heat damage protection should be considered vital by everyone who uses any heat-styling tool – eg. a blowdryer, curling tongs, flatiron – on a day-to-day basis. It should be also considered essential by those who expose their hair to high temperatures on a weekly basis.
As for the formula, the range of products is pretty wide, so depending on the needs and preferences, you can choose among: hair milk, cream, oil and spray. The latter, however, appears to be the most universal because it suits all types of hair and is the easiest to apply.
It's worth realizing that heat protection is also essential when spending time in the scorching sun. Hair should be also protected against the high temperatures before visiting a sauna or solarium. This product is also proven useful when you spend most of your day in a heated and air-conditioned room.
HEAT PROTECTION HAIR PRODUCTS – RANKING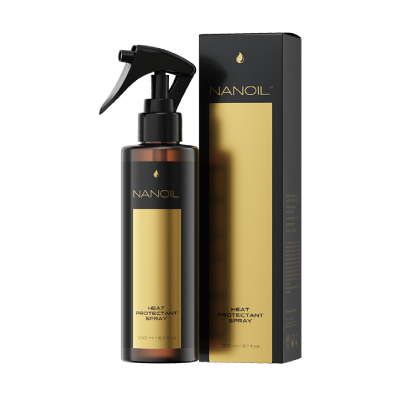 OUR CHOICE:

#1

Nanoil Heat Protectant Spray
Visit – www.nanoil.us
This heat protection spray is made in such a way to satisfy absolutely everyone – from hairstylists to regular consumers. This medal-deserving formula enriched with silk proteins and vitamin E creates a strong heat protection, working even in 440F/220C. Nanoil Heat Protectant Spray prevents color from fading, restores shine, smoothness and hydration. It also tames unruly wisps and promotes healthy-looking hair. To get these effects, you need to spray the hair with the Nanoil product and comb it – that's it. And the best thing is that this versatile heat protectant isn't a reap-off.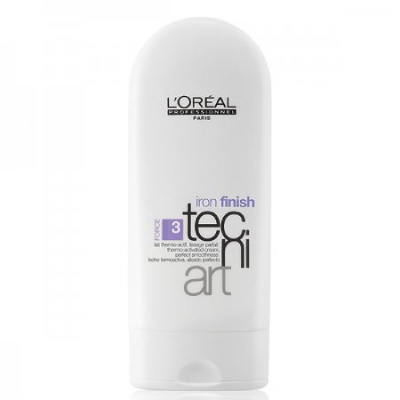 #2

L'Oreal Professionnel Hot Style Iron Finish
This heat protection smoothing milk is recommended for those who treat a flatiron as their daily styling tool. Owing to their HOT technology (Heat Optimising Technologies), this product starts working when exposed to high temperatures, turning unruly hair into sleek and sheen tresses. L'Oreal Professionnel Hot Style Iron Finish keeps hair safe due to xylose and ceramides that also make hair softer and elastic. Even though the users rave about the fragrance, they aren't so enthusiastic about the price.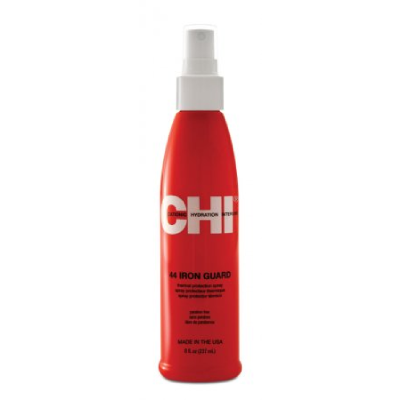 This red heat protection spray is known for managing and controlling even the most unruly hair. Its formula is dominated by hydrolyzed silk that is responsible for keeping the hair scales lying flat, thus preventing the moisture from being kicked off during heat styling. This lightweight CHI 44 Iron Guard improves the appearance of lifeless hair, making it silky smooth. Another positive thing to mention is that this heat protectant is also known for its style-life-extending properties.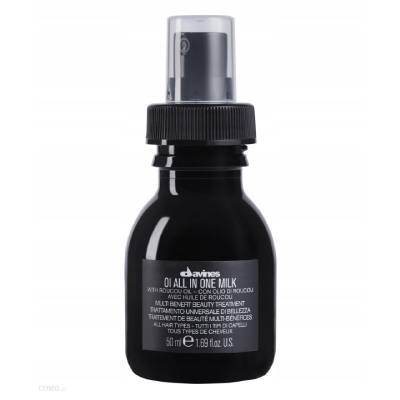 #4

Davines Oi All In One Milk
In this little black spray bottle Davines closed a hair-loving formula whose aroma is described as mind-blowing. Amazonian roucou oil is rich in beta-carotene that reverses damage and protects the hair from UV. Pro-vitamin B5 in turn replenishes dry hair with water, whereas the amino complex softens, strengthens and makes hair resistant to high temperatures. This product is considered luxurious, which is clearly reflected by its price. It's said to last long though, which means that Davines Oi All In One Milk may be a good investment.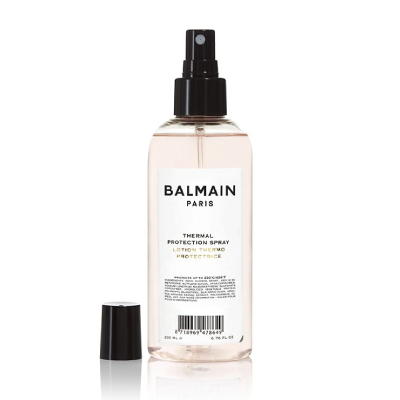 #5

Balmain Paris Thermal Protection Spray
This French-made hair protection spray is designed to provide strong heat damage protection to everyone who loves heat styling. It's said to keep hair safe even when exposed to 440F/220C, which is what most users look for. You don't need to wait long to create the protection around the hair because you can move on to heat styling shortly after putting Balmain Paris Thermal Protection Spray on. With this product you will also combat splitting and frizz. A huge plus for the formula free from parabens and sulfates.