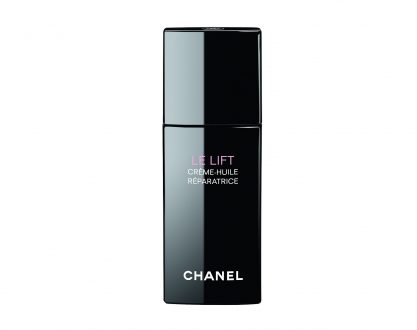 Chanel has introduced an unusual cream to its anti-wrinkle series. The product provides intensive care for mature skin with first signs of ageing. Cream-Hulie Reparatrice is truly excellent. Check if you will like it as well.
New Chanel cream will surely help all women who struggle with mimic wrinkles, dry and dehydrated skin, discolouration caused by UV radiation. Creme-Hulie Reparatrice contains a special ingredient devised by the specialists of the company. Thanks to the ingredient, your skin will be smooth and beautiful. Creme-Hulie Reparatrice includes: jojoba oil, shea butter and plant amino acids. These substances protect the skin from harmful external factors, provide natural protective barrier, strengthen the bonds between the cells of epidermis and maintain proper hydration in the skin. What are the properties of Chanel cream? It nourishes and moisturises the complexion. What is more, the cosmetic smooths the wrinkles, firms up the skin, improves face oval and adds shine to dull complexion.
Le Lift Creme-Hulie Reparatrice has a delicate consistency, which makes the application very pleasant and easy. Chanel cream should be applied in the morning and in the evening to the skin of the face and neck. Avoid the eye area. Use circular motions and make energetic strokes. Spread the cream on the jawline, then on the cheeks, temples and forehead.
Chanel Le Lift series offers: under-eye cream, anti-wrinkle serum, lip smoothing cream, lifting oil, firming mask.