A few movements of the brush – this is enough to create an incredible brow makeup look. Not convinced? If so, learn more about brow-sculpting gel Nanobrow Lamination Gel. It's a brow gel with an innovative formula, enriched with castor oil. The cosmetic coats every brow hair and doubles its volume. It fills in the brows, and makes them shinier and longer, delivering an effect of a laminated brow. How does it work?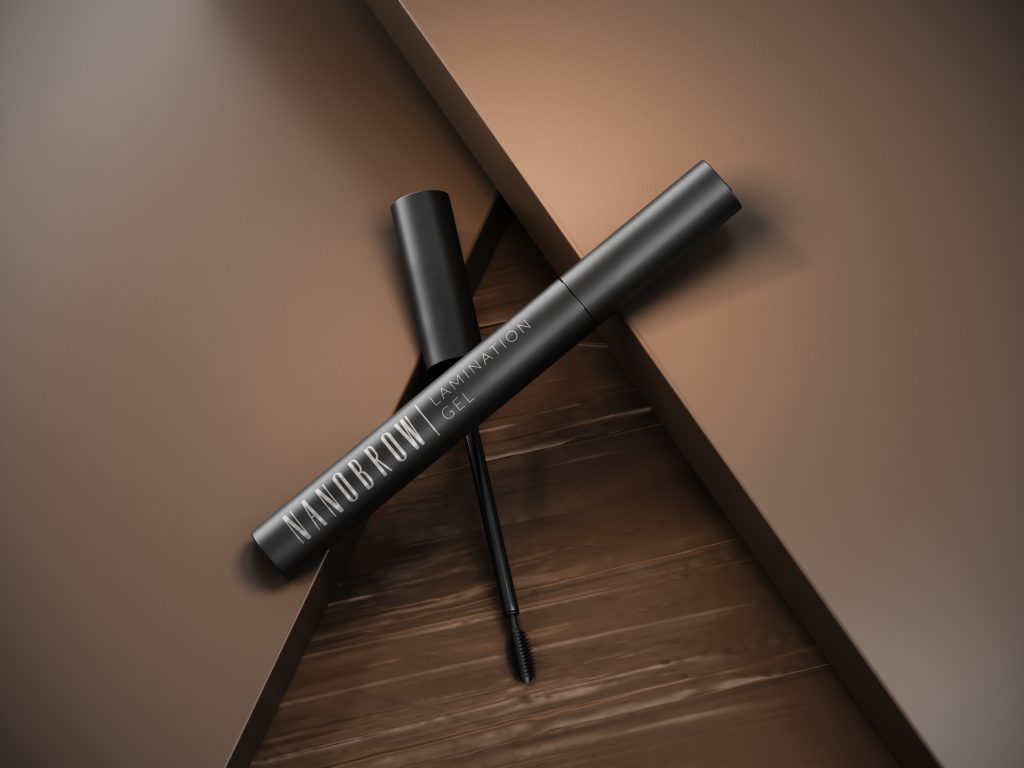 Some background info about Nanobrow
The cosmetic brand Nanobrow creates professional brow care and styling products. The compositions of the cosmetics are carefully crafted and thoroughly tested. They're entirely safe and non-irritating for sensitive skin. The formulas of the products are enhanced with natural active substances that guarantee not only great makeup looks but also effective brow care. The products have numerous glowing reviews and many positive comments on social media. Everyday makeup routine with Nanobrow brings happiness!
Choose Nanobrow Lamination Gel…
…because it guarantees a laminated brow effect without having to visit a beauty salon. How is this possible? Its long-lasting, gel formula keeps the hairs in place for 24 hours with no need for touch-ups. It adds shine, defines the shape and thickens eyebrow arches, exactly like brow lamination. The brow-sculpting gel doesn't leave clumps or stick the hairs together. The silicone spoolie that comes with the set, separates and combs brow hairs very well. It's very tiny so you apply a small amount of the product at a time, which lets you add as many layers as you like. This way, you can create a three-dimensional effect.
Results?
Effective makeup in a few seconds
Thicker, defined and styled eyebrows
Beautifully shaped eyebrow arches
Durable, long-lasting makeup for 24 hours
A laminated brow effect without leaving home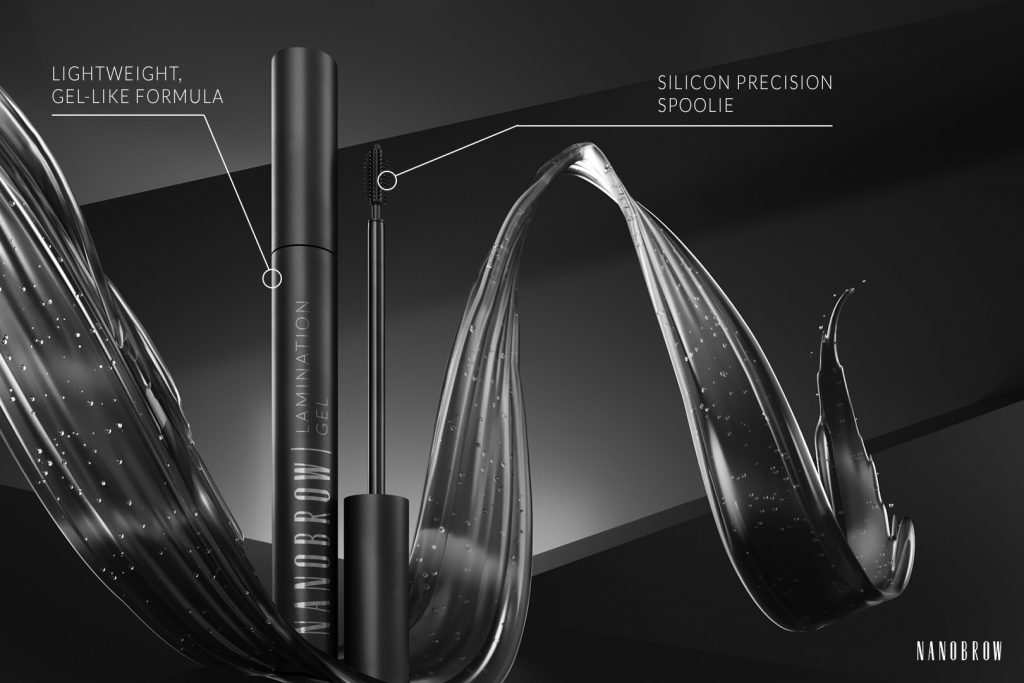 How to apply Nanobrow Lamination Gel?
It's actually very simple! You can do it in a few ways: to fix your makeup (done with other brow product such as pencil, pomade, etc.), as the first step of your brow makeup, to fill in the brows with colour or solo.
Brow-sculpting gel Nanobrow Lamination Gel comes in four variants: Beige (light brown), Brown (dark brown), Black, Transparent (clear version). Everyone will be able to find the right colour for themselves! The natural pigments will definitely suit your real eyebrow hairs, so people with blonde, brown, black or red hair will find the right shade easily.
Nanobrow Lamination Gel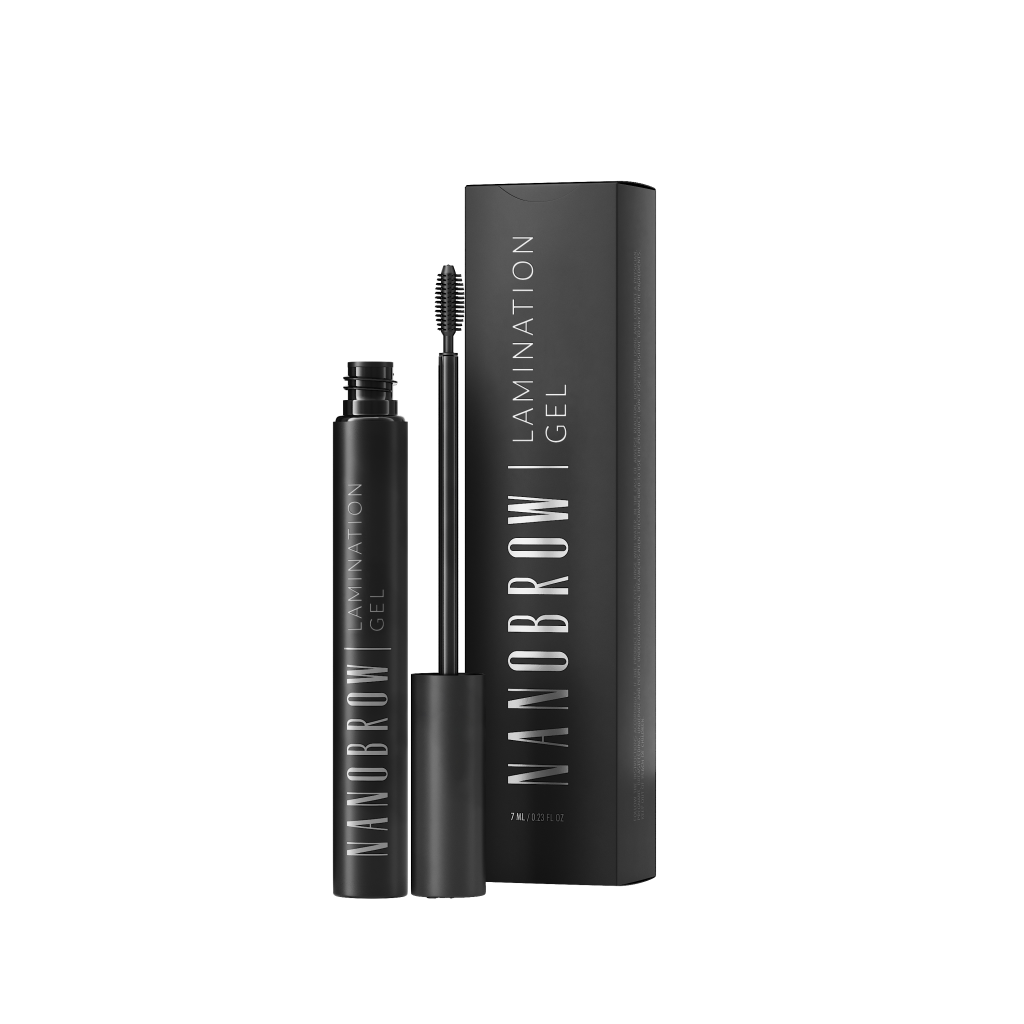 Eyebrow gel is available in shades:
Nanobrow takes care of every brow type – no exceptions
It doesn't matter if your eyebrows are naturally thick and uncooperative or sparse and skinny. Brow-sculpting gel Nanobrow is a cosmetics designed to help every brow hair type look amazing and fabulous. It disciplines and styles unruly hairs, while patchy brows are visually volumized and the gaps are camouflaged.
Expressive eyebrows that will bring out your eyes? Only with Nanobrow Lamination Gel! You can find it here → nanobrow.us
Wyświetl ten post na Instagramie